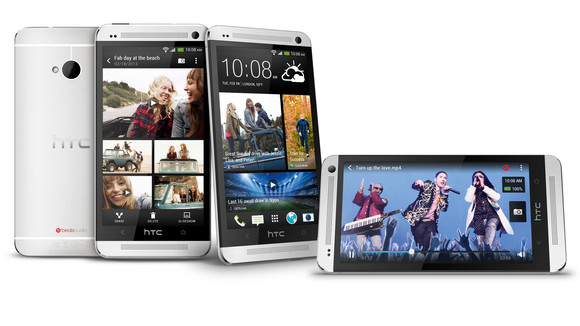 Everything might not be working out well for HTC at the moment, but the company does not plan to sit back and allow its competitors to send it to the grave. According to a new report (rumor, really), HTC looks to launch a 6-inch display device dubbed the HTC One Max to compete directly with Samsung's Galaxy Note line of phablets.
The report claims the HTC One Max will come packed with a 2.3GHz quad-core Snapdragon 800 processor, 2GB of RAM, 3200mAh battery and 64GB of internet storage. Furthermore, launch date is set for some time in September, though it is not yet certain as to which day in the month. Samsung is expected to launch its Galaxy Note 3 device in the same month, HTC is likely looking to counter, however; it would be best if the company launch the One Max weeks before the Galaxy Note 3 goes on sale.
Despite launching the HTC One to favorable reviews, and even with many reviewers claiming it is the better device compared to the Samsung Galaxy S4, HTC is still struggling to keep up with Samsung. This latest attempt by the Taiwanese giant needs to top the Galaxy Note 3 in every way or there will certainly be a repeat performance similar to the HTC One where sales and profit are concerned.
Additionally, another HTC branded Android handset is in the pipeline. The report detailed the HTC One Mini as a device with a 1.4GHz dual core processor, 4.3-inch display, and 16GB of onboard memory.
[via Mobile Geek]
Related Posts