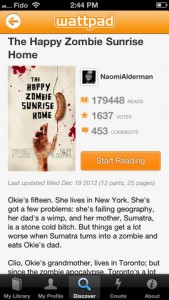 Every bookworm is doubtlessly familiar with this famous quote, attributed to Erasmus: "When I get a little money I buy books; and if any is left I buy food and clothes." If Erasmus was around today, he would almost certainly be better clothed than he was in his time, thanks to the preponderance of free ebooks we enjoy in this day and age. For one thing, he could download Wattpad, an app for scoring free ebooks….and with all the money he saved using this app, he could probably afford to wear nothing but Armani Privé.
What is it and what does it do
Main Functionality
Wattpad offers over 10 million FREE books & stories for readers to enjoy. In addition, Wattpad is author-friendly: users can write stories and publish them for others to read, while established authors are invited to provide story updates to their eager readers.
Pros
Eeasy to navigate, browse, and enjoy
Read offline and customize your reading settings to personalize your experience
Perfect for readers who also like to write: users can publish on Wattpad, in addition to enjoying the work of others
Stories available in several different languages
No need to log in to use the app!
Easy to judge how popular a story is at a glance: you can see comments, votes, and total "reads" for any given work
Cons
Some of the ebooks offered are on the shorter side
Some app features are not available unless you sign in
Because some authors self-publish, the story quality isn't uniform throughout
Discussion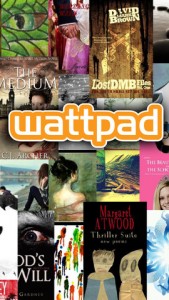 Discovering new books is always a fun journey, and there aren't many ebook apps out there that make the act of browsing quite as pleasurable as Wattpad does. It's not quite as nice as browsing in a book shop in real life, but finding something new (and good!) to read is pretty easy, thanks to an intuitive and well-thought-out system of organization.
There's a good blend of both new authors and established names with stories on Wattpad, making it a really interesting intersection for finding something fresh to enjoy. True, there are some dud stories, but there are plenty of big names with stories on Wattpad.
One of the most exciting titles in the Wattpad library is "The Happy Zombie Sunrise Home," a zombie horror tale co-authored by respected novelists Margaret Atwood and Naomi Alderman, the latter of whom is the lead writer behind the beloved iOS app "Zombies, Run!" Not every book in a library that is 10 million strong can be good, but this book in particular shows that the app has many high quality free book titles.
Conclusion and download link
If you love to read, you're doing yourself a disservice by not checking Wattpad out. It's free, easy to browse, filled with good stories (I'm really enjoying 'The Happy Zombie Sunrise Home"!), and, most importantly, it's simple to save stories and mark your place. All in all, a solid app.
Price: Free
Version reviewed: 3.5.9
Requires iPhone/iPad/iPod Touch, iOS version 4.3 or later
Download size: 6.0 MB
Related Posts