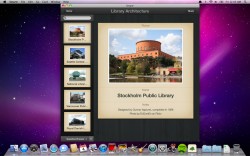 Some of my most agonizing childhood memories revolve around flashcards. I can remember sitting at the kitchen table with my dad, getting super frustrated when I couldn't dredge up the answer to 8×7 or 12 divided by 4. Since the first flashcards I ever used were math cards (not my strongest subject as a kid), I kind of developed an aversion to them, and never used them as a study aid in elementary school, high school, or college. If I had access to an app like Smartr, developed by Barefoot Hackers AB, however, that all might have changed.
What is it and what does it do
Main Functionality
Smartr is a tool for creating virtual flashcards. This app helps you to study by evaluating your past study sessions, and tailoring your card selection based on past performance and what you need to study next.
Pros
Attractive interface
App is now free for all users! If you used Smartr Lite in the past, good news: when you download Smartr, your stacks will transfer automatically!
Comes pre-loaded with two examples of how a completed study stack of cards can look
Great for organizing your study needs by unit, chapter, or semester.
Easily create new cards with words, definitions, type, and notes sections clearly delineated
Cons
Hasn't been updated for over a year
In study mode, app doesn't automatically detect wrong answers (you have to record yourself whether the answer was right or wrong)
Discussion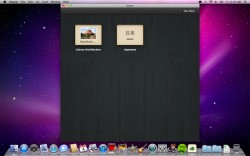 Smartr gets big points right off the bat for having such a user-friendly interface. It's really easy to get your bearings, thanks in part to the two example card stacks included here (Japanese language and famous architecture.) These cards let you see how the self-exams work, and are a good visual aid to let you see how the stacks can be maximized with the most info possible.
There is no limit to how many stacks you can create. The app is now 100 percent free, so if you used Smartr Lite in the past, good news: when you download Smartr, your stacks will transfer automatically.
You can easily build out vocal-style cards, question and answer style cards, and visual identification cards. This mades Smartr suitable for a lot of different subjects and test styles. The app also judges your progress in past study sessions and helps to tailor your studies to the areas where you need to most reinforcement.
Overall, Smartr is attractive, works well, and is endlessly customizable. Everyone who wants to use flashcards but hates physical index cards will enjoy this app.
Conclusion and download link
If you're willing to take the time to build out your collection of flashcards, Smartr is a solid app for creating study materials for nearly any subject. This app is great for vocabulary, foreign language studies, art history, and pretty much any discipline you'd want to use a flashcard set to study for. With a solid interface, this app is worth checking out. It's a great free tool.
Price: Free
Version reviewed: 1.3.1
Supported OS: OS X 10.6.6 or later

Download size: 5.8 MB
Related Posts