Google Chrome apps are an alternative to Windows or Mac applications. The Google Chrome browser is now an app platform which includes the App Launcher; you can download, install, and run fully functional and featured Chrome apps from the App Launcher. Now there is a way for you to add those Chrome apps to the Mac or Windows desktop. Read on to learn more.
Chrome App Launcher is an extension for Google Chrome that gives you quicker access to your Chrome apps. It adds an App Launcher to the Windows taskbar and Mac doc from where you can open your apps. The key point here is, you need Chrome installed to use Chrome App Launcher but you need not run Chrome every time you want to use those apps. In other words, the apps can be used without opening Chrome itself.
To get Chrome App Launcher, open the Chrome App Launcher page, and click the download option. Then it will appear on your Windows desktop taskbar, or the Mac OS X dock. Click the grid icon to open the App Launcher as in the shot below.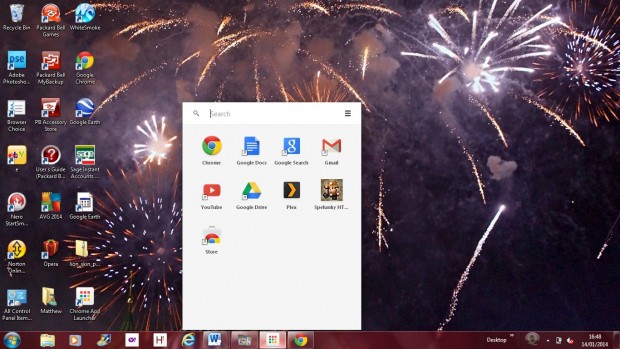 With this App Launcher you can your launch Chrome Web apps, and also input Google search keywords into the search box. The apps that have a shortcut icon overlaying their icon are glorified shortcuts to websites, but those without the shortcut icons are more genuine apps. You can open the apps from the launcher, or the Chrome Apps subfolder on the Start menu.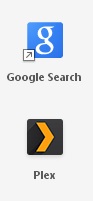 To add more Chrome Apps to the launcher, check out the For Your Desktop page. This page includes apps that run outside your browser. Click on an app thumbnail to open an expanded page. Then click on the + Free option and Add to confirm the new app. Then it should be included in the desktop App Launcher.
Click the option at the top right of the desktop App Launcher to open settings. Then select Show advanced settings to open a few more options. There aren't really that many options included there, but you can set up alternative folder locations for the apps.
If Chrome apps become a more comprehensive application platform the Chrome App Launcher could be a great addition to Windows or Mac OS X. For now, it gives desktop shortcuts for numerous Chrome apps that aren't much more than glorified links to Google websites.
Related Posts