Weather websites and pages are plentiful, but you won't have to search for them with a weather forecast extension on the Google Chrome browser. The AccuWeather Forecast extension gives you quicker access to weather details for the next three days. It also includes links back to the website for further details.
You can add the extension to the Chrome browser from this page. Click on the + Free option to install the extension. Then a cloud and sun weather icon is added to the top right of the Chrome window as below.
Click on the icon and Options to open the page in the shot below. It is there that you set the extension to provide weather forecasts for your area. Type a specific location into the City text box. You can display the forecasts with Fahrenheit or centigrade temps by clicking the Metric check-box. Then click Save and the extension's icon to open the forecast.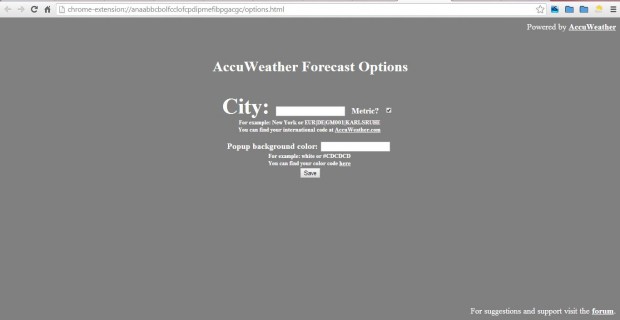 The forecast should now provide weather details for your location. It displays weather icons, and very brief details for the weather. For further weather details, click on the links included within the forecast which opens pages from the website.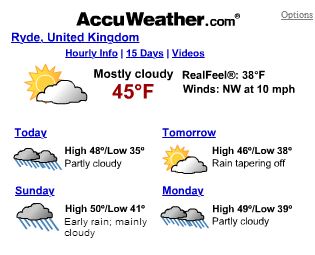 You can also customize the forecast extension's popup background color. Click on Options, and then type a color in the Popup background color text box. Alternatively, you can input a more specific HTML color code in the text box. You can find HTML color codes at this website. Click a color on the chart, and then copy and paste the code with the Ctrl + C and Ctrl + V shortcuts.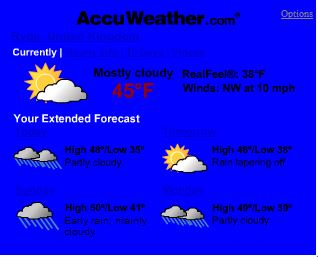 With this extension added to Google Chrome, you can find pertinent weather forecasts more directly from the browser. As such, you won't have to search for weather forecast sites and pages.
Related Posts