The three foremost browsers on Windows are Internet Explorer, Google Chrome and Firefox. Each of those browsers can be customized (some more than others) so there many come a time where you need the browser back at default settings. Thankfully, all three include options with which you reset them to their default settings. If you have changed the browser settings, and are not sure how to revert back to default, this guide shows you how reset Chrome, Firefox, and Internet Explorer to default settings on Windows XP, Vista, 7, 8, and 8.1. Read on to learn more.
Google Chrome
To reset the Google Chrome browser, click on the Customize Google Chrome option at the top right of its window. Then select Settings to open the page in the shot below. Scroll down to the bottom of the page, and select Show advanced settings. Scroll to the bottom, and click on the Reset browser settings to their original defaults. Once selected, a Reset browser settings window states:
"Your browser settings will be restored to their original defaults. This will reset your homepage, new tab page and search engine, disable your extensions and unpin all tabs. It will also clear other temporary and cached data, such as cookies, content and site data."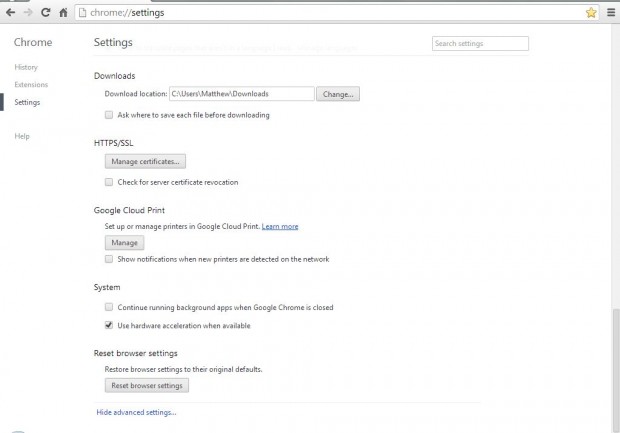 Internet Explorer
Open the IE browser, and select the cog (settings) icon at the top right of the browser. Then click on Internet options to open the window below. From there select the Advanced tab, and click on the Reset option to restore the browser to its default settings. A Reset Internet Explorer Settings window opens where you should click on Reset to confirm.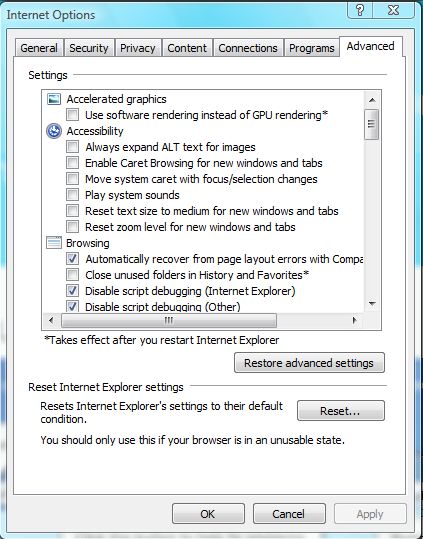 Firefox
The Firefox browser also has options with which you can reset the browser. Click the Firefox menu button, and select Help from the menu. Then you should select Troubleshooting Information, and click on the Reset Firefox option. When selected, the option erases the Firefox extensions and themes; but might preserve things such as bookmarks, cookies and history.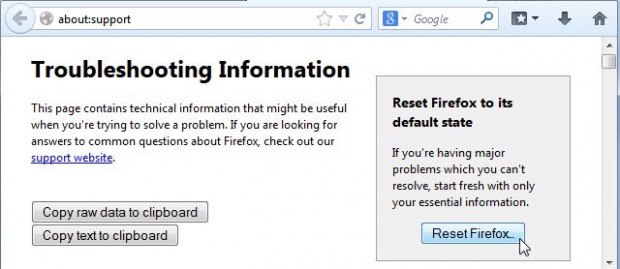 Resetting your browsers will certainly remove any changes that you cannot find the options for to select alternative settings. However, remember that reset to default options could also remove your extensions and themes from the browsers as well as other browser settings.
Related Posts