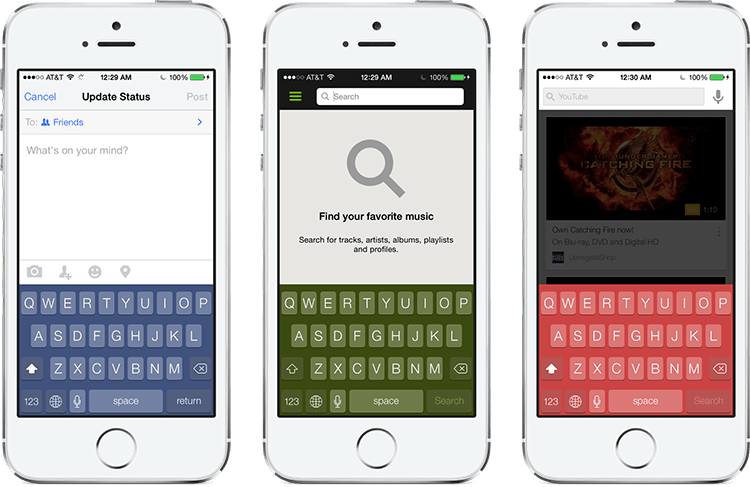 Customizing our iOS device according to our taste is one of the main reasons why we jailbreak our iOS device. At least, this is one of the main reasons why I jailbreak my iOS devices. Colorizing iOS's keyboard is one of the favorite thing that most jailbreakers do. Off all the keyboard tweaks out there on Cydia, almost all perform the same function, that is to change the keyboard color to the one the user desires. However, to give each of your application's keyboard a unique look, a new jailbreak tweak has been released in Cydia called AdaptiveKeyboard by iOS developer rud0lf77 that introduces a different concept compared to other keyboard tweaks out on Cydia and which makes it stand out from the crowd.
AdaptiveKeyboard colorizes each of your application's keyboard based on that app's dominant icon color. For example, the dominant color of the stock messages application is green so when you install this tweak, your stock message application's keyboard will turn to green color. In Safari, it will transform the keyboard into sky blue color.
The tweak adds a beautiful touch to each of your iOS apps's keyboard and is definitely worth the try. It works with all applications and all colors. Once you install the tweak, no configuration is required. Simply open any application that requires typing and you will notice that the keyboard color has taken the dominant color of the app's icon.
If you want to give AdaptiveKeyboard a try, it's available in Cydia's ModMyi repository right now for just $0.99. The tweak works on devices running iOS 7 and earlier.
Related Posts