You can change the background of the Windows XP/Vista/7 desktops, but not Windows Explorer folders. However, with extra software you can add background wallpapers to Windows Explorer folders. The freeware Windows 7 Folder Background Changer software, for Vista and 7, does the trick.
Click one of the Secure Download options at this Softpedia page. As the software saves to Windows as a Zip file, you should extract the file. Click on the Windows 7 Folder Background Changer W7FBC Zip file, select Extract All and a suitable location for the extracted folder.
Then right-click W7FBC 1.1.exe to open the context menu. Select Run as administrator from the context menu to open the software's window in the shot below. It's a software package with minimal configuration options.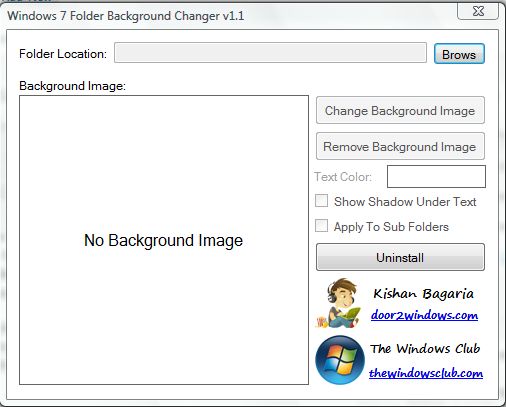 Select the Browse option, and choose a suitable folder location to add the background wallpaper to. Then click Change Background Image, and choose some background wallpaper for the folder. When selected, a thumbnail of the wallpaper is displayed in the software window.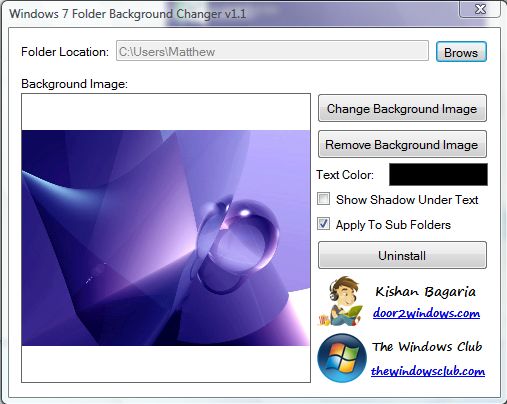 You can also add the same background wallpaper to the folder's subfolders. Click on the Apply to Sub Folders check-box to add the wallpaper to the folder's  subfolders. To change the color of the file text in the folder, click the Text Color box. Select an alternative if the text color closely matches the background wallpaper's colors.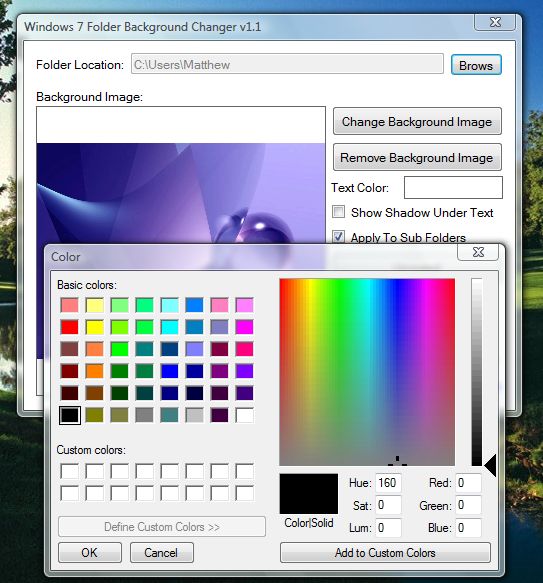 Then close the software by clicking the X at the top right of its window. If you already have the Windows Explorer folder window open, close it for the changes to take effect. Then reopen the Windows Explorer folder window that you added the new wallpaper to, and it should include the background as below.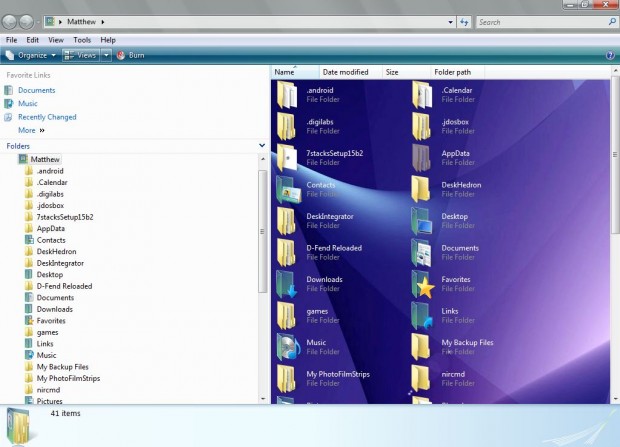 With Windows 7 Folder Background Changer you can add a variety of wallpapers to the Windows Explorer folder backgrounds. It's a great software package for customizing Windows Explorer.
Related Posts