Firefox was among the first browsers to have page tabs. However, it doesn't include that many tab customization options. Yet you can still customize them with Tab Mix Plus which adds plenty of tab options to Firefox.
To add Tab Mix Plus to Firefox, go to this page which includes the add-on download. Select the Download Now option on that page. In the Firefox browser click on Tools > Add-ons > Extensions and then Options under Tab Mix Plus. That opens the window below which includes a variety of Firefox tab options.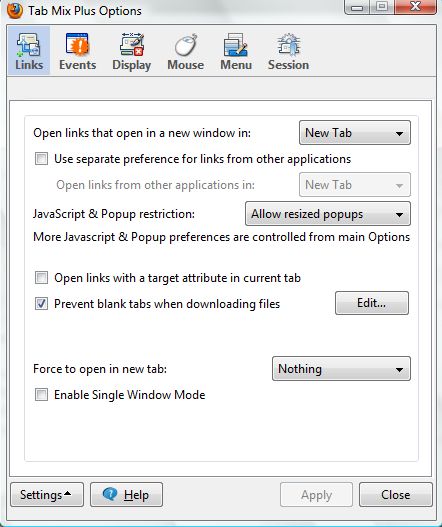 Reposition the Firefox Tab Bar
Click Display and select the Tab Bar tab to open the options below. There you can move the Firefox tab bar to the bottom of the browser window. Select Bottom (below content) from the Position drop-down list. Then click Apply to move the tab bar to the bottom of the browser as in the shot below.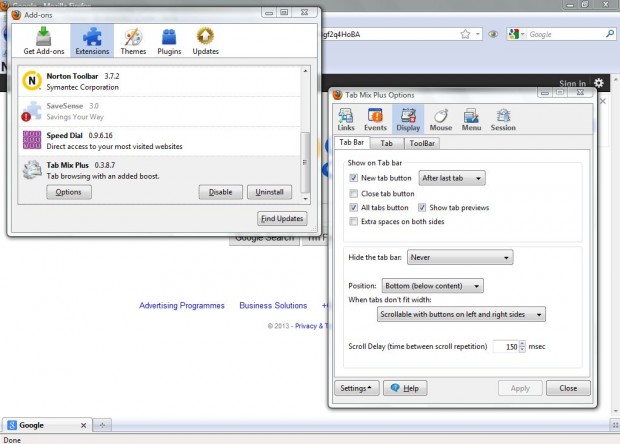 Resize the Tabs
One way that you can fit more tabs on the tab bar is to resize them. You can resize them by selecting Display > Tab which opens the window below. There are a couple of Tab Width boxes at the bottom of the window where you input alternative numbers to adjust their size. Reduce the number in the left box to decrease the width of the tabs as below.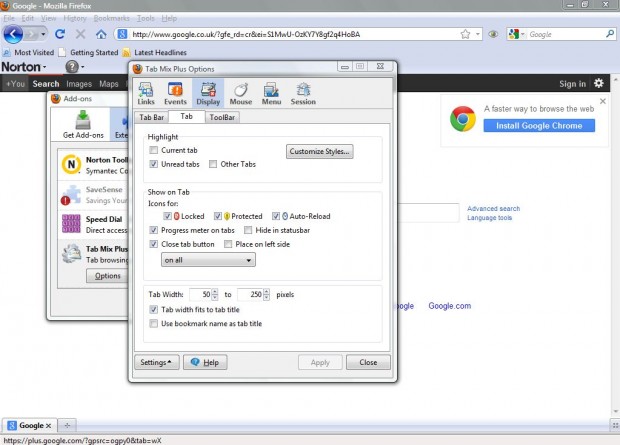 Add Options to the Tab Context Menu
If you click Menu > Tab Context Menu you can add options to the tabs' right-click menus. Select the unchecked check-boxes to add their options to the Firefox tab right-click context menu. You can add options such as Close All Tabs, Close Similar Tabs, Close Left Tab and Duplicate to New Window. Select the Main Context Menu tab to add more tab options to the browser's primary right-click context menu.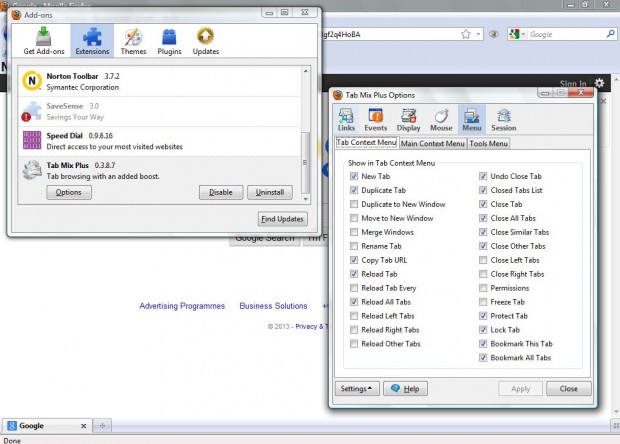 Customize the Tab Text and Backgrounds
You can also customize the Firefox tab text and background. Select Display > Tab and Customize Styles to open the window in the shot below. Click Current Tab and the Use this style for check-box, and then you can add text formatting, such as bold and italic, to the tab headings. Select both the Text Color and Background Color check-boxes to give the tabs alternative background and font colors. Clicking Restore Defaults undoes any changes you make to the tabs. To apply the selected options, click the OK option.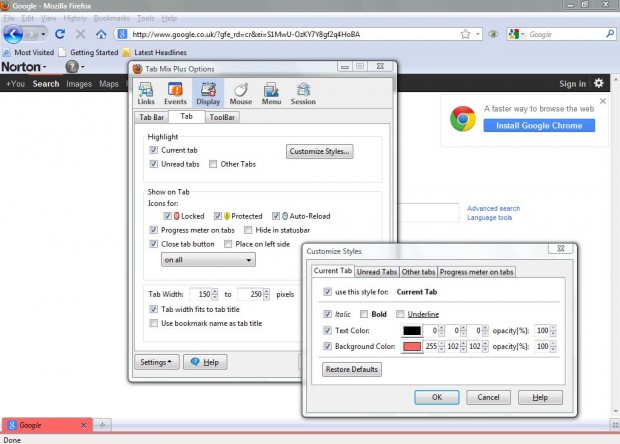 Those are just a few of the tab customization options Tab Mix Plus adds to Firefox. The add-on also has a full-blown session-manager which saves and restores combinations of opened tabs. It's a great add-on which you can enhance Firefox's tabs with.
Related Posts