The index in Windows keeps tracks of your files. The Windows Vista/7 search engine is completely integrated with the operating system, and most files are indexed by default. However, not all the file types are indexed. Consequently, you can enhance the Vista searches by indexing additional file types.
Open the index service panel by entering index into the Vista or 7 Start menu search box. Click on Indexing Options to open the window in the shot below. Then click Advanced to open the Advanced Options window.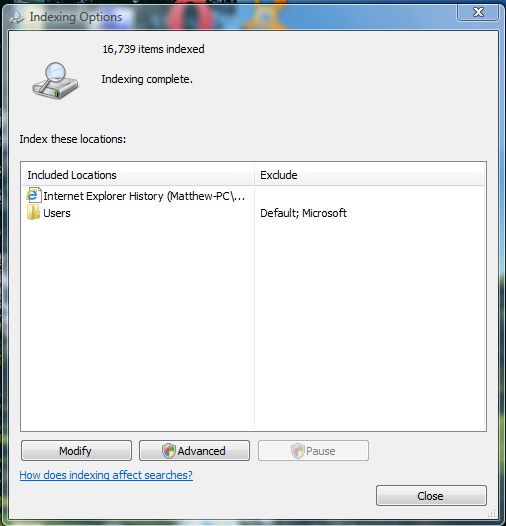 Click the File Types tab on that window to open a list of the indexed files. Those indexed already have selected check boxes. There are also file types listed there which are not selected, and you can add them to the index by clicking on their check boxes. Then click OK to close the window and index the files.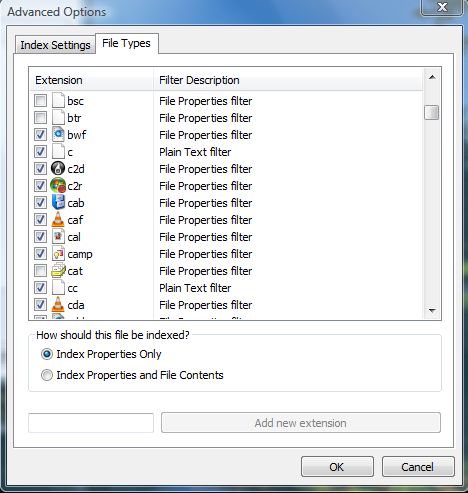 You can also add new file extensions to the index. To do that, enter the file extension, such as php, in the text box at the bottom of the window; and click Add new extension. The new file extension should then appear in the list, and you can select its check box.
Note that there is an Index Properties and File Contents option on the File Types tab. If you select that radio button, the file contents will also be indexed.
By adding new file types to the index, you can find more files. However, note that an overly large index can also slow down routine searches. Consequently, removing a few file types from the index can also speed up your searches.
Related Posts