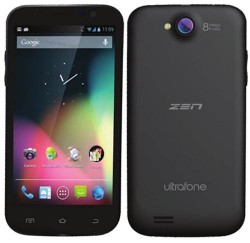 Got a Zen Ultrafone 701HD that you've been dying to gain root access on? Say no more! This guide will teach you exactly how to gain root on your device, opening the door to being able to install custom roms and even mods! Let's get started!
Disclaimer: This guide is intended as a helpful "how to". dotTech and its writers are not responsible for any gain or loss (including but not limited to bricked devices) incurred as a result of following this guide. Root your device at your own risk. Rooting may void your warranty.
Requirements
This root guide is for the Zen Ultrafone 701HD running Android Y. It is specifically for the device X.
Take note this will void the warranty of your device. Proceed at your own risk.
Before We Begin
You'll need  micro USB cable.
Create a folder on your desktop called Android-root.
Download and install the USB drivers to your Windows PC.
Download the rooting package and extract to the folder Android-root located on your desktop.
For this root to work, USB debugging must be enabled. Go to settings, then about phone and find the build number. Tap on it 7 times till the message 'you are now a developer' appears. After taping 7 times,  go back to settings and find developer options.   Inside developer options, select the USB debugging box.
How To Root Device
Plug in your device to your PC using your micro USB cable. Once plugged in, navigate to Android-root on your desktop and find run.bat. Right click on run.bat and select 'Run as Administrator'.
When run.bat has been executed, instructions will be displayed on your screen. Follow them carefully to root your phone. This process may take a few minutes. When the rooting process finishes, reboot your phone. When you're back in Android, you'll have root access! Have fun!
Conclusion
Enjoy a rooted a Zen Ultrafone 701HD.
[via xda-developers]
Related Posts