Google Chrome's default New tab page provides thumbnail links to websites. However, with extensions we can customize the New tab page so that it opens websites of your choice when you select the tab. For that you should add the Define your own new tab! to Google Chrome.
Add that extension to Google Chrome from this page. There you should click the + Free option to add it to the browser. Once you've added it, click on the New tab button to open the page in the shot below. Or click on the Customize Google Chrome option > Settings > Extensions and Options under Define your own new tab!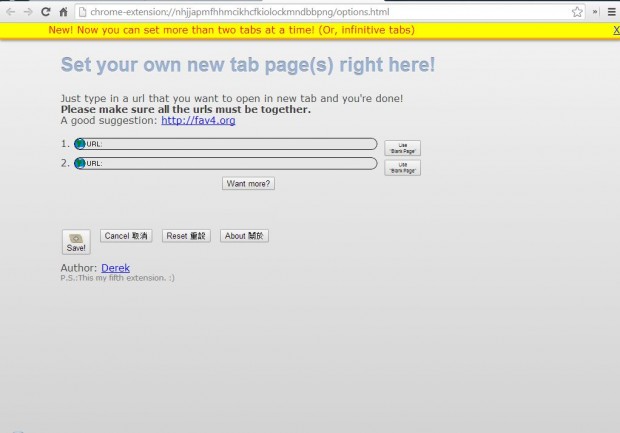 Now enter a couple of website URLs into the text boxes. Alternatively, select the Use Blank Page option to add blank pages. Of course, you can also add more than two URLs. Click on the Want more option to add more text boxes to the page, and then input additional URLs in them.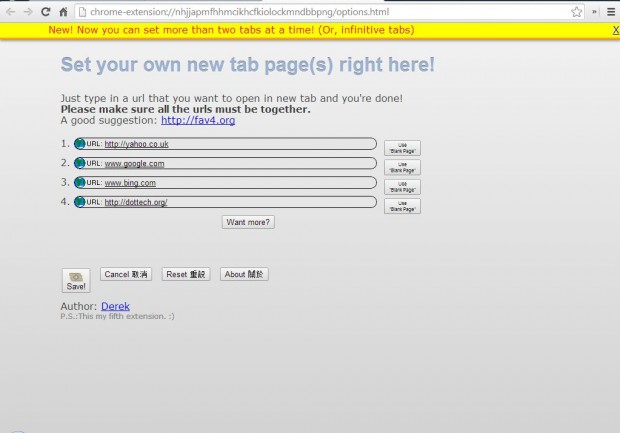 After entering the custom website URLs, click on the Save option. Next click on the New tab button, and you should find that it no longer opens the New tab page. Instead it opens the custom websites you entered on the Set your newtab here page.
To open the custom websites as Google Chrome startup pages, click Customize Google Chrome > Settings. That opens the Settings page in the shot below. There click on the Open New Tab page radio button. The custom websites will then become your browser home pages.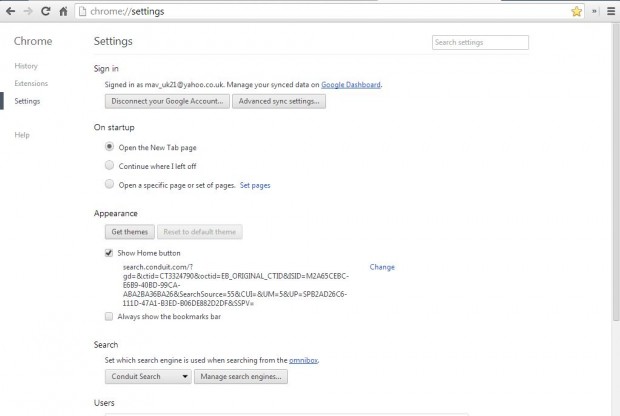 Adding this extension to Chrome with give you more direct access to fave websites. Instead of bookmarking them, you can instead open a selection of websites by clicking the New tab button.
Related Posts