Wouldn't it be great if you could check out a link's content before opening the page? At the moment there aren't any browsers which have built-in options to preview links before opening them. However, those with Google Chrome can add HoverReader to the browser.
HoverReader is an extension that displays the link's page in a pop-up window when you hover the pointer over it. Then you don't have to leave the current page to check out the link. Add the HoverReader extension to Google Chrome by clicking on the + Free option on this page.
Then open the Bing search engine page, and enter a keyword in its search box. Move the pointer over one of the links on the search result page. That should open a pop-up window with a preview of the page in it as below. Press the arrow up and down keys to scroll upwards and downwards in the pop-up window. Note that if the page includes videos the popup window might not open.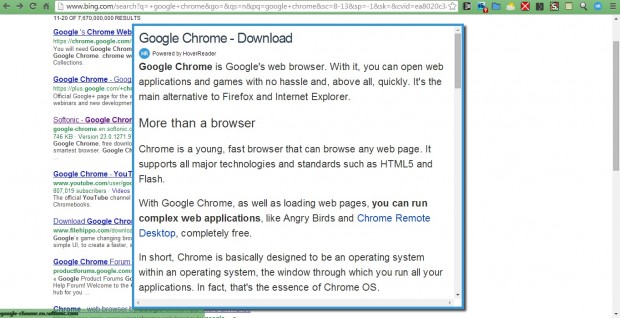 Also note that this pop-up window does not open on every site. Consequently, it doesn't work on dotTech. This HoverReader page includes a list of the websites/blogs that you can preview links on.
You can customize the pop-up window by clicking on the HoverReader icon at the top right of Google Chrome. That opens the window in the shot below. Click on the Font Size drop-down menu to choose an alternative size of font, and you can also select from Helvetica, Times New Roman and Arial fonts.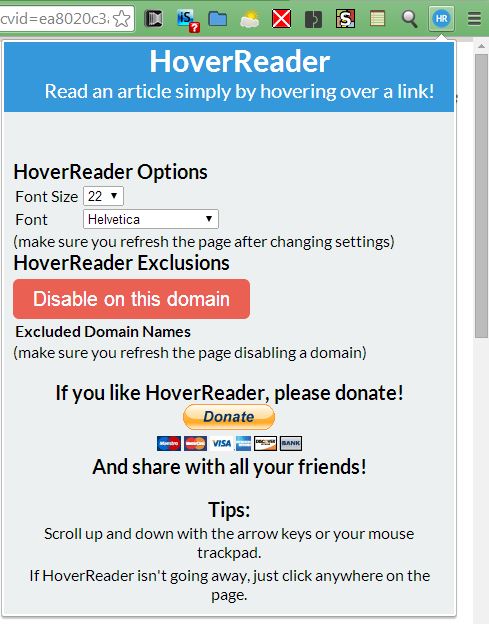 With this extension you don't have to jump straight into a page link to display it. It's a great addition to Google Chrome that works on a multitude of websites/blogs. Check out the extension's homepage for further details.
Related Posts