In Android, you can easily access Google Now by simply swiping up from your home button. Now, what if you wish to have the same functionality on your computer? Well, it's possible. If you're using Chrome, then you can easily set up Google Now and view its landing page every time you open a new tab. If you want to learn how, just read the steps below.
Set Google Now as your New Tab page in Chrome
Step 1
Open your Chrome Web Browser. Download and install the extension called "Now – new tab" from the Web Store.
Step 2
Once the extension is installed, it will automatically replace your default new tab page with Google Now's landing page. All you need to do is to open a new tab in Chrome.
You will know if the extension is working because you'll see the Google Now landing page. Just like Google Now for Android, it features a search bar that you can use to quickly search the web. It also features the most essential "cards" – ex. time and date, weather, unread emails, calendar, top sites, downloads, apps, extensions, recently closed sites, settings, etc.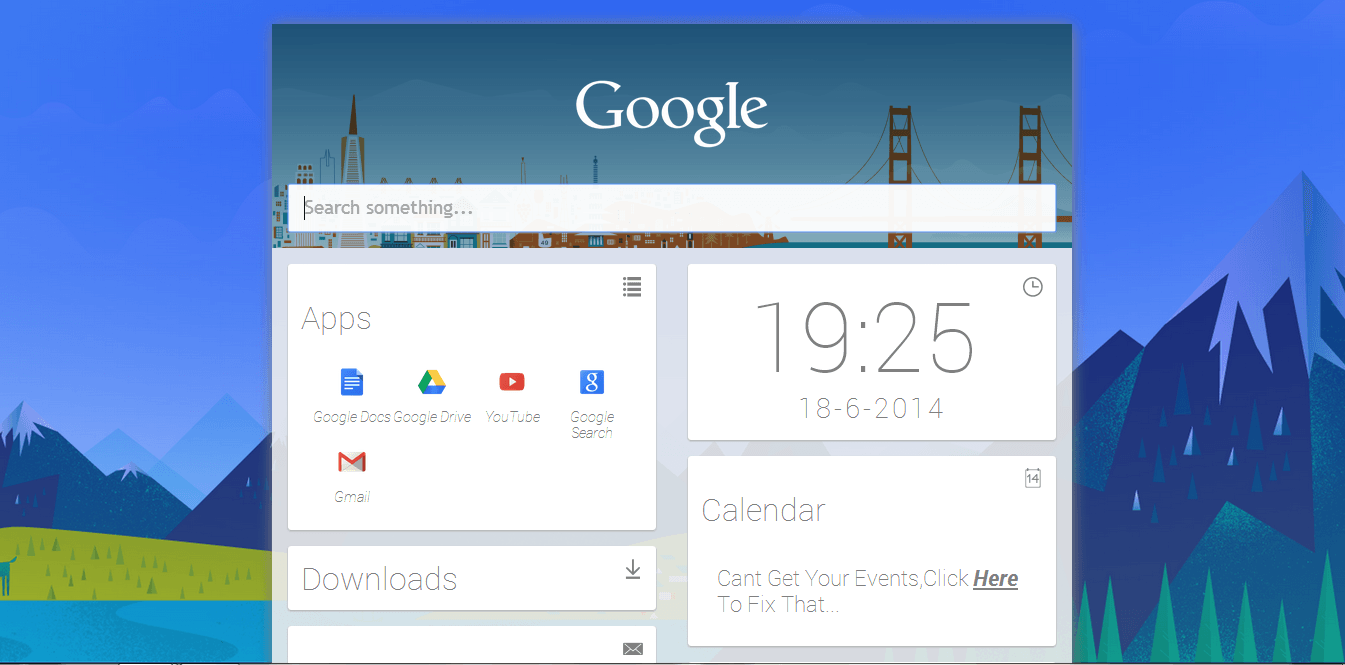 Step 3 (Optional)
If you wish to reorganize the cards, just click and hold the card that you want then drag it to another section. It's as easy as that.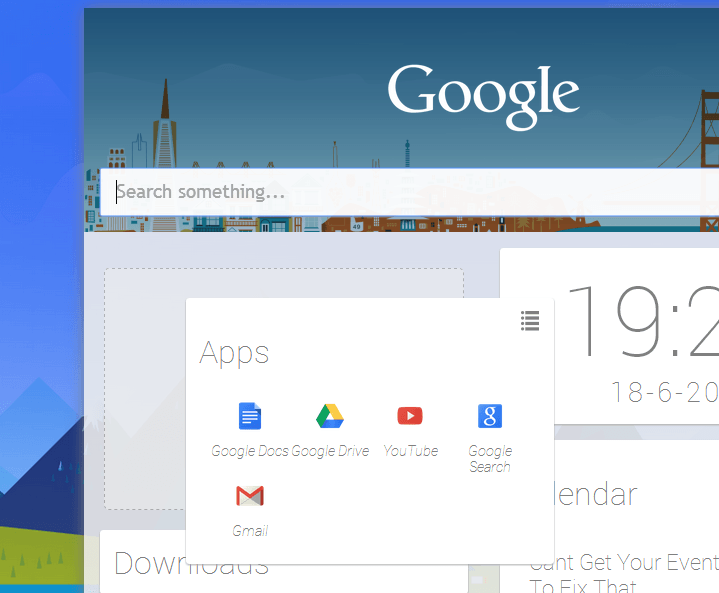 However, keep in mind that even though you can replace your default new tab page with Google Now's landing page, it still lacks some core features like the ability to swipe off a card from the page and replace it with another.
On the brighter side, this method would definitely suit those who wish to experience what it's like to use Google Now even if they don't use Android.
Alternate method
For those who are already using Google Now on their Android device and would simply wish to extend the functionality to their computer, just follow the steps below.
Step 1
Set up Google Now on your Android device.
Step 2
On your computer, launch your Chrome web browser then sign in to your browser using the Google account that you've connected to your Android device.
Step 3
Click the bell icon that's located on your computer's system tray area to view your Google Now cards.
The only downside to this method is that you won't be able to load the full Google Now page. The cards will only show up on your browser's notification area.
Related Posts