Windows Vista/7 window colors are open to customization. Both those platforms include a variety of options with which to customize their window colors. These are some of the options that you can select from.
Right-click on the Windows Vista or 7 desktop, and select Personalize from the context menu. Then select Window Color and Appearance (or Window Color in 7) to open the window below.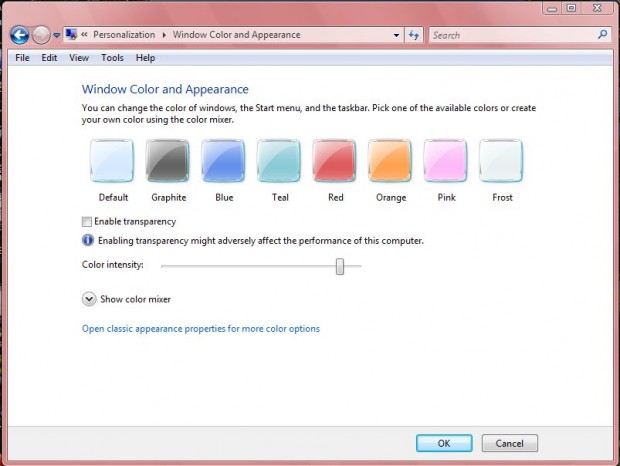 There you can select from numerous alternative colors for the windows. Drag the Color Intensity bar to the left and right to increase or decrease the color intensity. Click on Show Color Mixer for some further configuration options.
You can also customize the colors of specific parts of windows such as the active title bar. To do that in Vista, click on Open classic appearance properties for more color options below the color mixer to open a settings window. Then click on the Advanced button to open the window in the shot below. In Windows 7 you should select Advanced appearance settings below the color mixer.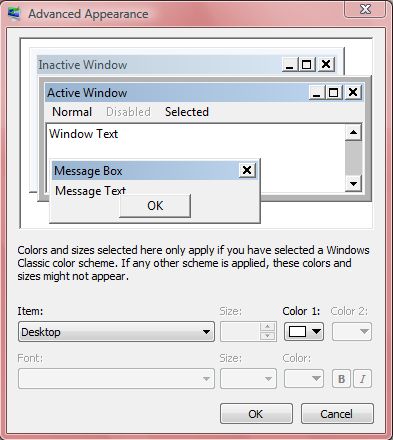 Now you can customize the colors of windows' 3D objects, active title bar, application background etc by selecting the Item drop-down list. For example, select Window at the bottom of the drop-down list. Then click on the Color 1 palette, select a red color and click OK to close the window. Click on the Apply button to turn your windows red as in the shot below.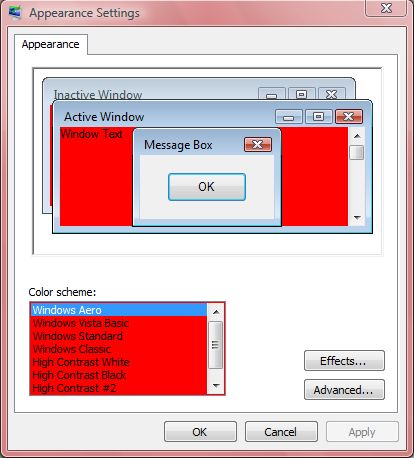 Notice the difference? Yes, that turns the window text background color to red. It doesn't just apply to the Windows software package either. The OpenOffice document has also been switched to the same red in the shot below.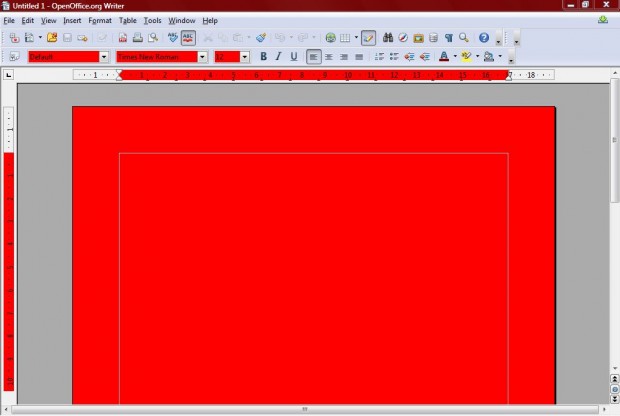 Note that there is no default option to select that reverts the window colors back to their original. As such, the best way to do that is probably to set up a system restore point first. Then you can revert back to the default colors with the restore point after customizing the window colors if required.
Those Windows Vista and 7 options give you plenty of scope for customizing the window colors. With them you can add color schemes of your choice to the windows.
Related Posts