The Alt + Tab switcher in Windows switches between minimized windows. You can add a comparable Ctrl + Tab switcher to Firefox that opens a dialog box from which you can switch between page tabs. All that's required is the Tab Mix Plus add-on, which has a multitude of options for the browser's tabs.
You can add Tab Mix Plus to Firefox from this page. There click on the + Add to Firefox option and Install Now. Then click on the Open menu option at the top right of the browser and Add-ons to open the page in the shot below.
Click on the Tab Mix Plus Options button to open the window below. Select Events and then the Tab Features tab. There select the Ctrl + Tab displays a tab list popup menu check box. Click the Apply button at the bottom of the window and Close.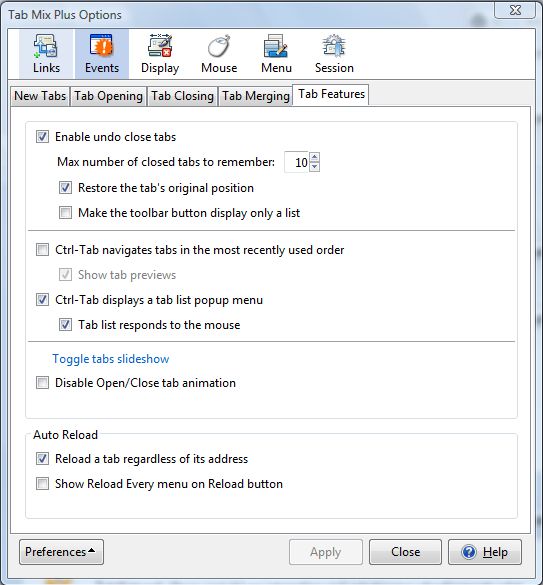 Now you should open a few websites in separate page tabs. When you have a few page tabs open, press Ctrl + Tab. That opens the dialog box in the shot below.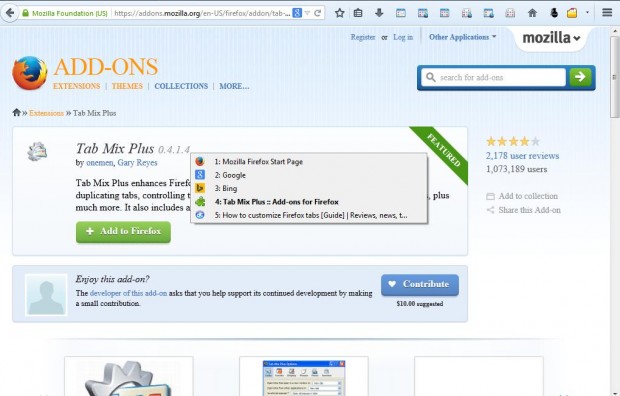 The dialog box includes a list of your open Firefox page tabs. To scroll through the list, hold the Ctrl key and press Tab. Then let go of the Ctrl key to open a page tab.
That's just one of the great settings included with the Tab Mix Plus extension. Check out this article for details you can customize Firefox tabs with Tab Mix Plus.
Related Posts