Let's just say that you recently borrowed your friend's mobile phone just so you could check on your Facebook. However, you forgot to log out. Now, you're worried that your friend or someone else might pry upon your Facebook updates and messages. Fortunately, you can easily opt to remotely log out your Facebook account.
Here's how:
Using your own device or computer, log in to Facebook using your email and password.
Once you are logged in, just click the small arrow that is located on the right portion of your Facebook menu bar. It is the one that's near the lock icon for privacy shortcuts.
A drop-down menu will appear, just click on "Settings".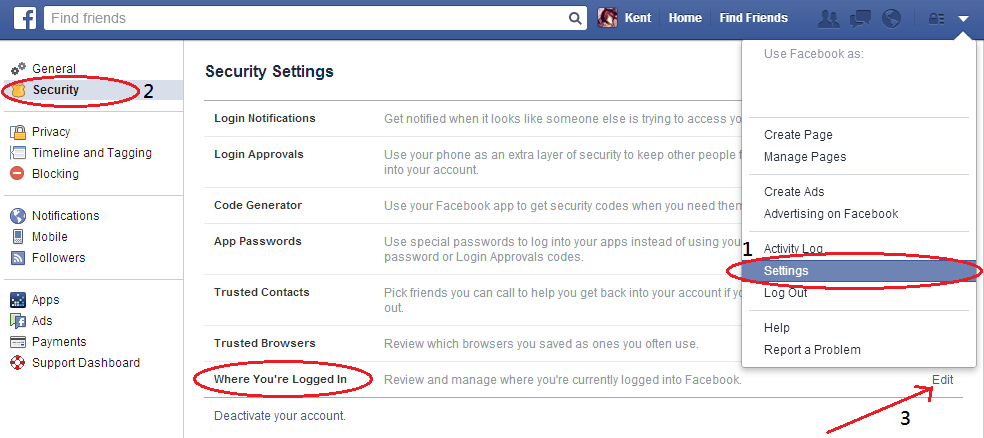 On your Facebook settings page, go to the left navigation panel and click the option for "Security".
On the security page, scroll down until you see the option for "Where You're Logged In". Just click the "Edit" link that's located right next to it.
After which, Facebook will load all of your recently recorded sessions or browsing activities. The list will show the time, date, location as well as the device used to log in to your account.
Just scroll the list and find the device where you want to log out then click "End Activity".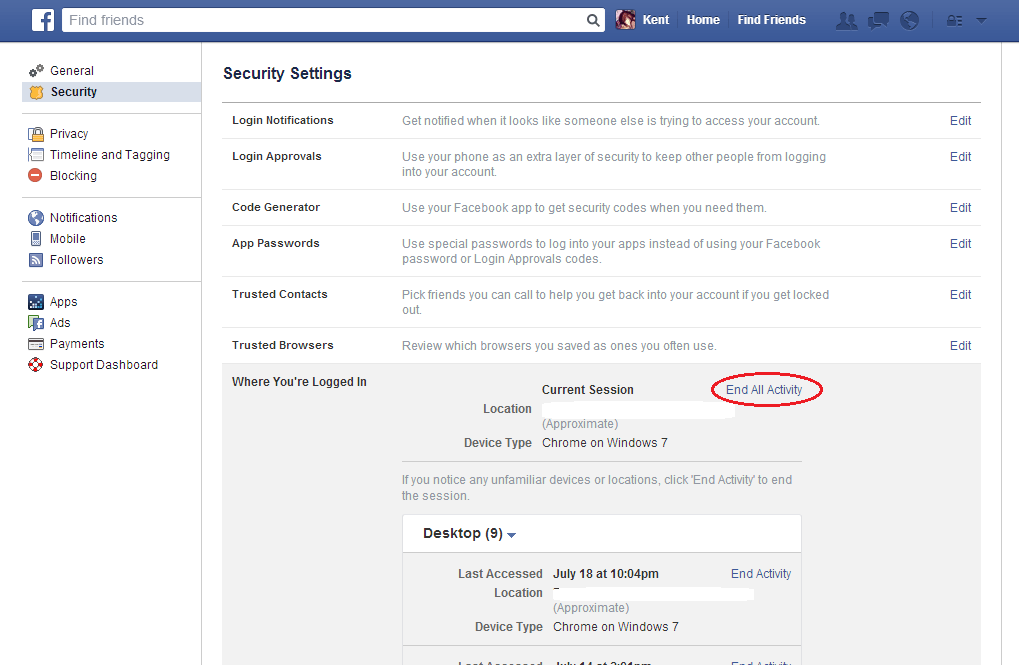 If ever you wish to log out from all devices while leaving your current session active, just click "End All Activity" and that's it.
Facebook will automatically log out your account from every device listed. This includes the session that you've made using your friend's mobile phone or tablet.
By learning how to remotely log out your Facebook account, you can protect yourself from becoming vulnerable to all sorts of online threats and malicious attacks. You can also protect your photos, messages and other sensitive data from being exploited.
If you wish to stay safe online, then better exhaust all possible ways to protect your account.
Related Posts