In Instagram, you usually need to crop a photo to square before you can post and share it to your account. Now, what if you want to post a photo without cropping it? Is it possible for you to do that? Well, it is.
If you are using Instagram for Android, all you need to do is to follow the steps listed below. So if you're all set, then better read on.
How to post full size photos on Instagram (no cropping required)
On your Android smartphone or tablet, go to Play Store.
Download and install the app called "#SquareDroid". It's a free app that's suitable for devices running on Android 4.0 and up.
Once installed, launch the app from your app drawer.
On the app's main screen, select "Pick a Photo".
Find and select the photo that you want to upload to Instagram in its original size.
There's a couple of editing tools provided by the app. By default, the background of your full size photo will be white but you are free to replace it with another solid color, blur or gradient as background. You may also rotate the photo or adjust its size.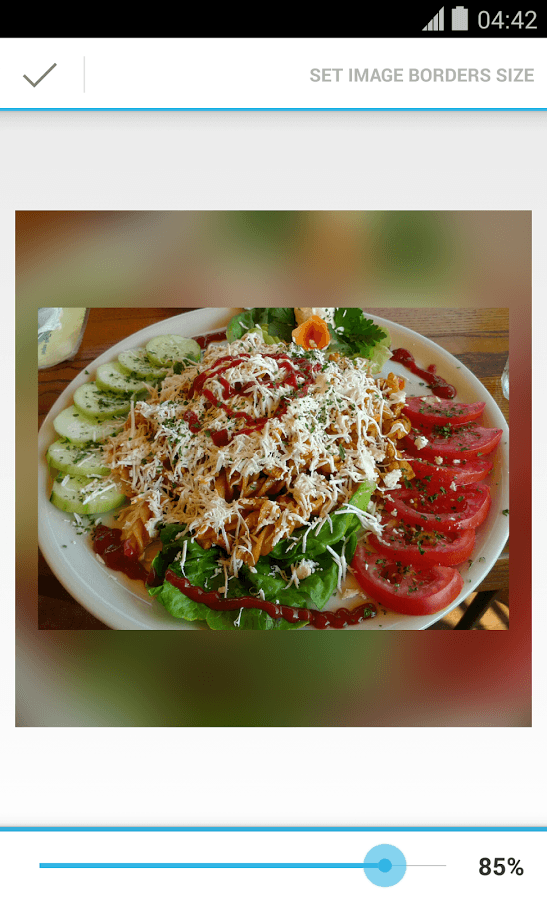 Once you're done making the finishing touches to your photo, you are now ready to share it to Instagram. To do so, simply press the Instagram icon on the top-right corner of the app.
A new dialog will appear. It will prompt you to adjust the photo's quality and file size by dragging the blue slider from left to right or vice versa. Just click "OK" once you're done.
After that, the picture that you've edited using #SquareDroid will be automatically loaded on Instagram. From there, you will be able to apply various filters to your photo.
You can also make some basic adjustments like adjusting the photo's brightness, saturation and contrast.
So that's it. You're done.
That's not all. You can also use the above mentioned app to post full size photos to other sites or apps such as Facebook, Twitter and Skype.
Related Posts