Do you get bored whilst browsing? If so check out the Destroy the Web extension. That's a game add-on with which you can blast away website pages.
Destroy the Web is a game that has a pulsating soundtrack, and clocks up high scores for each page you blow away. You can add it to Firefox from this page. There click on the + Add to Firefox button  and restart the browser. Then you should find a Destroy the Web icon at the top left of the Firefox window, next to the back button, as below.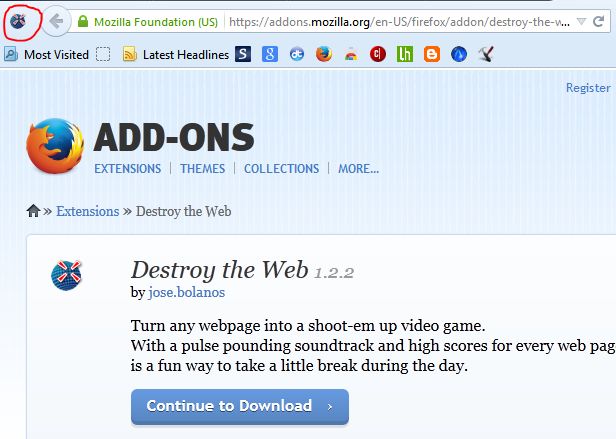 Now click on that button to begin the game. A window might pop up saying that, "This page has inner frames which will be removed  before the game starts." Click on the OK button to continue. You have a half a minute to blow away as many page links as possible.
Now move the target around the page and click to blow away the page links! When the game finishes the window below opens. That shows you how much you blowed up and your final score.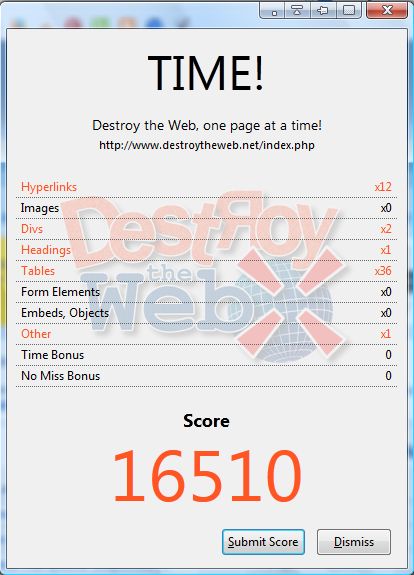 Click on the Submit Score button to save your score to the game's leader board. When you click on that button it opens the window below. There you should enter a player tag and press the Submit Score button.
Overall, Destroy the Web is a fun extension for Firefox, which you can also add to the Google Chrome browser. Check out the add-on's website for further details. What's your highest Destroy Web score?
Related Posts