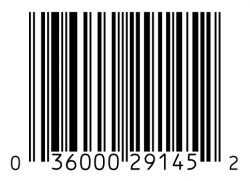 Barcode printers are an economical way to create labels, receipts and tags for your products. They don't require as much maintenance as a regular printer, are inexpensive to replace, and will print faster — which is important if you're adding new stock or inventory to your store. But, how do you know which barcode printer will work best for your business?
Identify Your Needs First
Before you can pick the right printer, you need to know what your needs are and why you're looking for one.
How will it be used?
What are you making it with?
How often will you use it?
Will it be fixed in a specific location in your store?
It's really important to know what you're using the barcode printer for and how often you'll be using it.
Understanding How Barcodes Work
Barcodes are different combinations of spaces and bars that encode specific characters into the label. Differences in the spacing, light, darkness and width of each bar creates a special code. Then, a special barcode reader will measure that and read it back to you. This helps you track inventory, scan for faster checkouts in your store, etc.
The Types of Barcodes
There are literally hundreds of different types of barcode systems available to retailers today. Each system has its own measure, bars and patterns to encode the data, but most stick to two categories: two-dimensional and linear.
Does It Matter What Type of Barcode I Use?
Not really. It all depends on the barcode printer you use for your facility. Because there are so many barcode formats, you'll want a printer and reader that come from the same company. That way there is no conflicting information when your scanner is trying to read what your barcode printer has created.
Why Bother With Barcodes?
A lot of small retail establishments decide to skip barcoding their products. While this might be fine for the first little while, it can be difficult to track inventory and checkout your customers quickly without them. Barcodes encode data can be used as part of your point of sale system. This helps your business run more efficiently, ensure that your inventory is properly stocked at all times and that customers get the right price for their products.
Get a Barcode Printer That Uses Thermal Printing Technology
There are hundreds of different brands of barcode printers out there, but none are more efficient than thermal printers. Thermal print heads don't use ink, are longer lasting and provide a clean, crisp barcode every time. They're more cost-effective for retail establishments and are ideal for barcode printing because they're more accurate and offer high-quality images. Barcode printers offered through your shopping platform, like Shopify, can be connected to your PC or Mac for better efficiency as well. Because it is thermal printing technology, you can usually print several barcoded labels at a single time — sometimes up to 50 or more. Most barcode printers work as double duty too, offering the ability to print shipping labels. This maximizes their efficiency and is more cost-effective for store owners.
Other Things to Consider
A barcode printer alone is not going to keep your business operating smoothly. You also need a point of sale system that is designed for a retail business. Point of sale systems should track your inventory — including what you have available to sell online, what you have in other stores, etc. Tracking inventory is one of the more time-consuming tasks a store owner has on their plate. And, if you don't have the right amount of stock on hand when sales come in, your customers could experience delays – or worse, cancel their orders. The same goes for having too much inventory. Too much inventory results in a loss of profits and could leave you with obsolete products you'll have to sell out at a bargain price to get rid of.
Also, you want a complex system that is still easy enough to train new employees on and use yourself. Even better, find a point of sale system that grows with your business — some are designed for smaller retail operations while others have the scalability to keep growing.
Barcode printers are important for retail operations. By knowing how they work and how they benefit your business, you're already on the right track to purchasing the right one. Check with your current point of sale system provider to make sure the barcode printer you're considering will be compatible. Also, look for a barcode printing system that has an iPhone or smartphone app — this allows you to scan using an iPhone or related tablet so that you do not have to purchase a separate scanner.
Related Posts