We can all do our bit to save the rainforests. One way to do that is to print less paper, which will also save you some ink. This post covered how to edit pages before printing in Firefox, and you can also do that with the Print or PDF with CleanPrint for Google Chrome. The extension is also available for Firefox, IE and Safari.
Head over to the Print or PDF with CleanPrint page and click the + Free button to add it Google Chrome. Then you'll find a Print with PDF with CleanPrint button on the toolbar. Now open a page to print, and click on that button.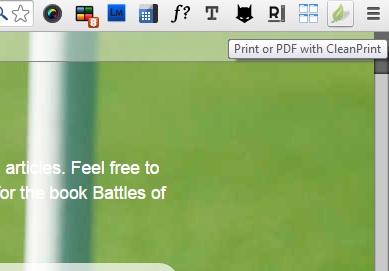 When you click on that button it opens the window in the shot below. The window includes a page with some text and images automatically removed from it. You can always restore the removed elements from the page by clicking the Show More button. Then click on the red text and removed images to add them to the page to print.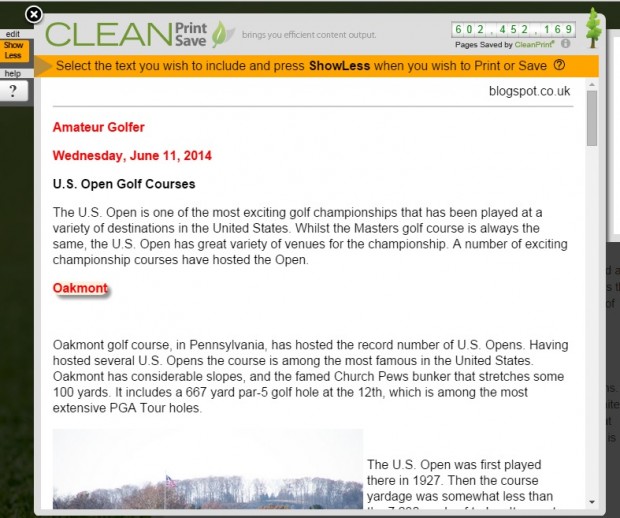 To remove further content from the page, select the Show Less button. Then when you move the cursor over page text and images there is a small cross as in the shot below. Select sections of the page to delete with the cross, and then click to remove them.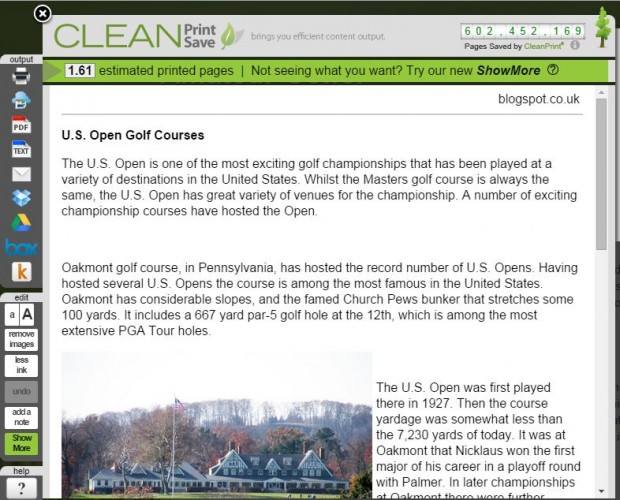 With that you can strip a page right down to size by removing any less essential sections. The extension also has a few other options to further cut back the amount of paper required for printing. For example, click the a button on the left to reduce the text size. There is also a less ink button that will reduce the amount of ink on the page.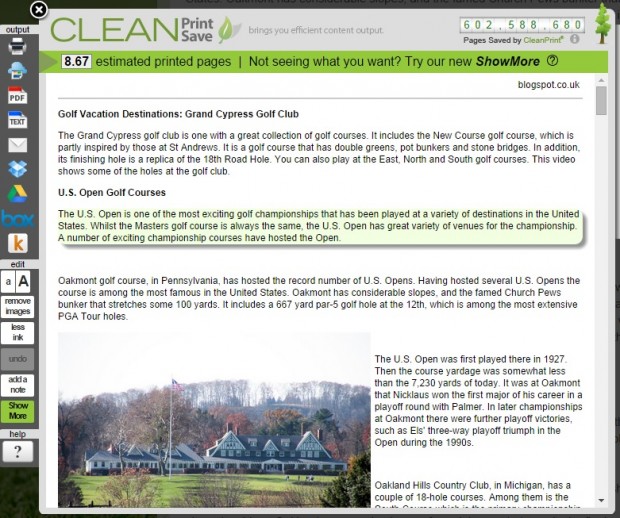 When you've edited the page, click the Text button for a preview. That opens the page in Microsoft Word as in the shot below. Click the Print Document button to print the page.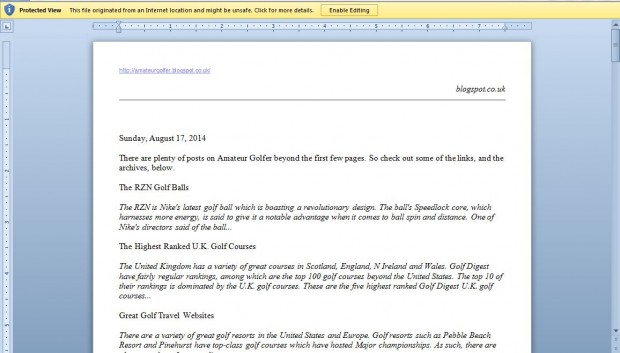 So with this extension you can now print just the essential text on a website page by removing all the images, etc. That will save ink, paper and, perhaps most importantly, the rainforests. For further details, check out the CleanPrint website.
Related Posts