In Chrome, there are many ways for you to enhance the way you search. As for those who like to multitask, you might want to consider learning how to search and perform various operations on all of your opened tabs.
By searching all opened tabs, you can:
Open multiple tabs without worrying that you might not be able to properly identify each tab that you've recently opened
Perform various operations on specific tabs such as closing selected tabs at once, get the capture image (screenshot) of selected tabs, etc.
Perform a thorough search on all tabs in just a few clicks – hassle-free and convenient
How to search all opened tabs in Chrome
Open your Chrome web browser then go to Web Store.
Search for an extension called "Search Plus" by yomogimochi.
Download and install the said extension to your web browser.
After installing the extension, it will add a shortcut icon to your browser's omnibar. The icon will look like a magnifying glass so it's very easy to recognize.
Now, go ahead and browse the web like you usually do. Open multiple tabs. You can open ten or more tabs. It's all up to you.
To search all opened tabs, just click the magnifying glass icon for Search Plus. A new (smaller) window will appear. It will then ask you to enter specific keywords for your search. After which, click "Go" or simply press "Enter".

Search Plus will then give you a list of results showing the tabs that contains the keywords that you've provided in your search. If you click on any of items on the list, you will be taken to its corresponding tab. You can also sort the tab results by URL, Title, Opened Time, etc.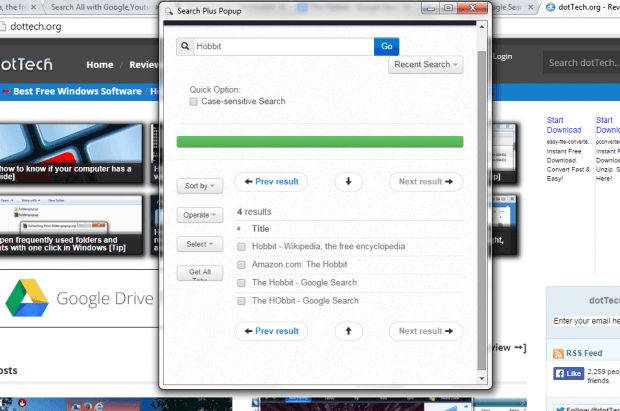 Now, if you want to perform specific operations to any of your opened tabs. Just select the tab that you want then click the "Operate" button from the menu.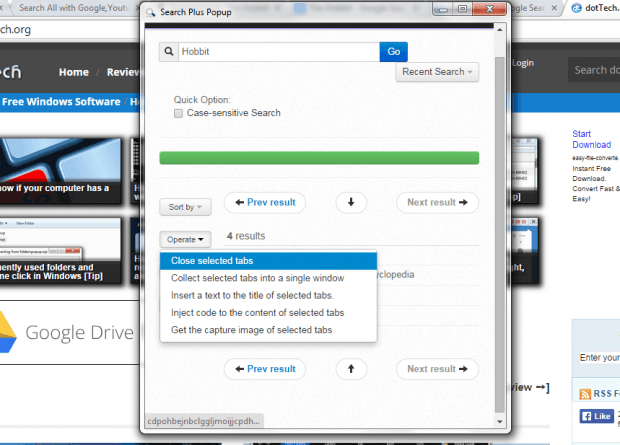 Under "Operate", you can find various options like closing a selected tab, collecting selected tabs into a single window, inserting a text to the title of selected tabs and so on.
So that's it. Just don't forget to close the popup window as soon as you're done.
Related Posts