Although you can play audio files in Google Chrome, you can't manage your media files or create playlists within the browser. That is unless you add the Achshar Player app to the browser. With the app you can create playlists and search your audio library.
Add the app to Google Chrome from this page. Note that Achshar Player is an app and not an extension. As such, you can open it from the New Tab page. There click on Show Apps on the Show bookmarks bar and Achshar Player to open the app in Chrome as below.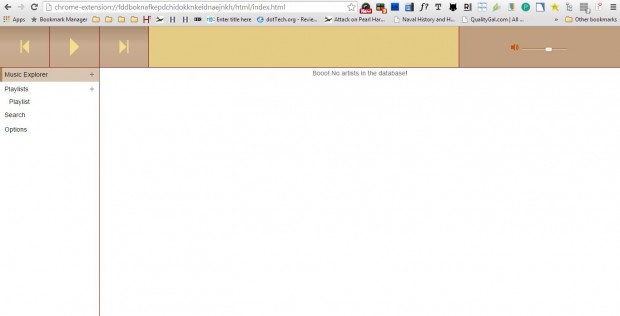 To add some songs to the app, click the + button beside Music Explorer and select File. Then choose a song, and press the Open button to add it to the list as below. You can also drag and drop songs onto the app window.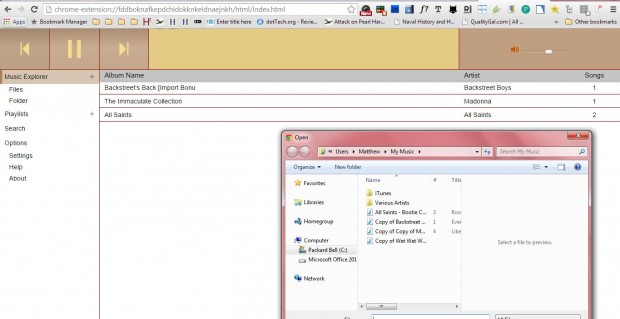 Select a song on the list and then press the Play button at the bottom of the window. Alternatively, click the Delete button to remove the selected song from the list. You can adjust the volume level by dragging the audio bar at the top right of the window to the left and right.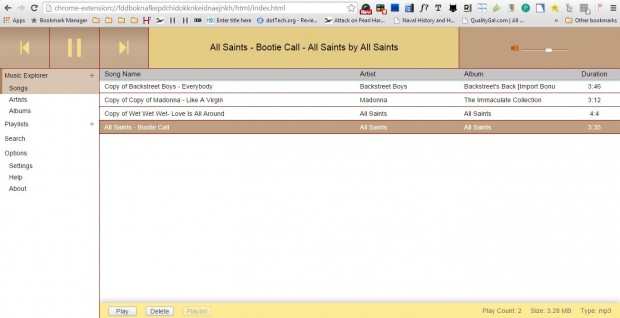 To organize the songs into playlists, click Playlists on the left of the app window. That opens a text window where you can enter a title for the playlist. Then press the Add button, and drag some songs onto the playlist.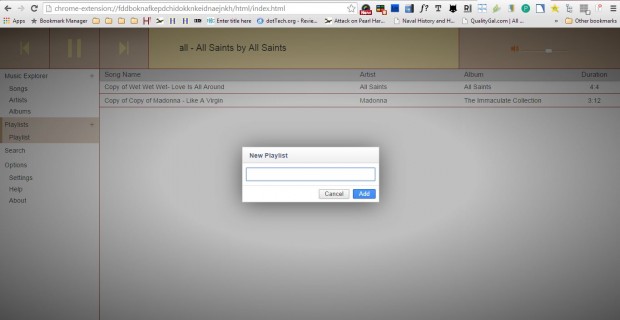 Click Search to find your songs. Then you can enter keywords into the search box at the top right of the window. Matching songs are listed as in the shot below.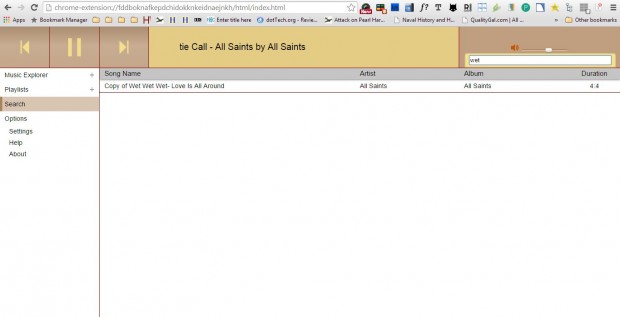 You can further customize the app by selecting Options > Settings. Then select Theme to open the text and background color options in the shot below. There you can select a few alternative colors for the app's background and text.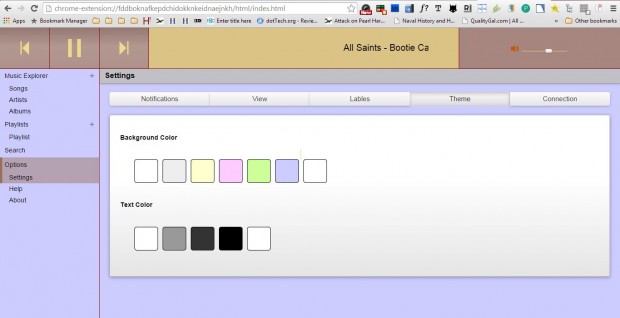 Overall, Achshar Player is a great addition to Google Chrome. With this app you can now organize your media library. As it is a background app it will also carry on playing your playlists after you have closed the app's tab.
Related Posts