Facebook has recently launched a new feature that will allow users to post stickers to posts. Apparently, this is great news for those who are fond of posting stickers. Even so, there are also those who would rather opt for a simpler and more straightforward way to view and reply to posts. If you belong to the latter, then you might as well learn how to remove stickers on Facebook post comments.
Just keep in mind that the following method will only work if you are using the Chrome web browser.
How to remove stickers on Facebook post comments in Chrome
Open or launch your Chrome web browser then go to the Web Store.
On Web Store, search for an extension called "Unsticker Me" then download and install it on your web browser.
Once installed, the extension will only act whenever you are logged in to Facebook. It also won't add any shortcut icon to your browser's omnibar so it's non-obtrusive.
Anyways, you can check whether the said extension is enabled or disabled by going to your browser's extensions page. To do so, just type chrome://extensions to your browser's address bar then press "Enter".
Moving on, log in to your Facebook account. If you're already logged in, make sure to refresh or reload your page.
Now, go ahead and make a dummy post or status update. If you don't want to make a dummy post, you may select a random post from your feed or timeline.
Next, simply post a sticker as a comment or reply.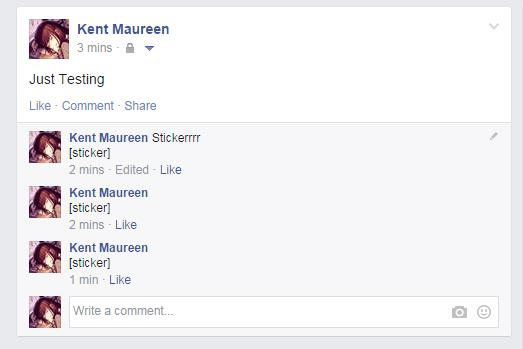 As you can notice, instead of showing the stickers, you will only see text comments and photo replies. The stickers will be automatically hidden or removed from your comments.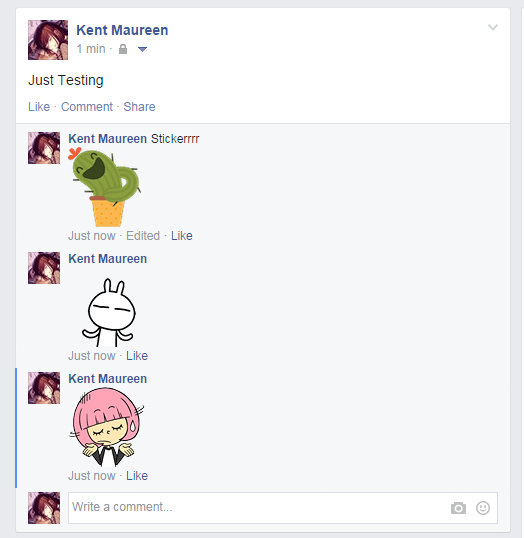 If you want to see the stickers again, you will have to disable the Unsticker Me extension from Chrome.
So that's it. You're done.
Related Posts