You can add passwords to document files, but when you open them in a window there is no password mechanism in place. However, with the WinLock software we can add passwords to active windows. Then you can vacate the desktop without closing a password protected document.
If you wish to enable such option, here's what you need to do:
Open the WinLock software page.
Click the Download WinLock button to save the setup wizard to Windows XP, Vista, 7 and 8. After which, run through the setup wizard to install WinLock then open the window as shown in the shot below.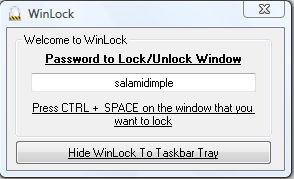 Next, open a document window to add a password to. Then enter a password in the WinLock window. Select the document window, and press Ctrl + Space to add the password to it. That will remove the window from the taskbar and add it to the system try as below.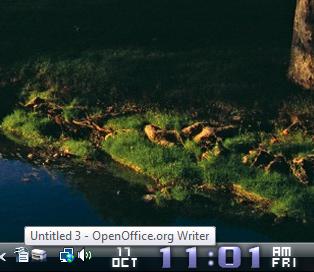 To reopen the window, click on its system tray icon to open the password field box below. Then enter the password for the document window. That will then reopen the document window and restore it on the taskbar.

WinLock doesn't have any additional options. Nevertheless, this might be handy software to have if there's anybody else around who could open your active windows. Then you can password protect open document windows before temporarily vacating the desktop. In addition, you can also clear up your taskbar without closing windows with the software.
Related Posts