Ever wondered if you can measure the actual length and width of web page elements without having to go through a lot of hassle? Well, there's really no need for you to fret because all you need to do is to use a simple on-screen ruler.
With the help of an on-screen ruler, you can easily measure web page elements such as logos, headers, banners, etc. You can even measure the full length and width of a page. No need for screenshots and image editors.
How to measure web page elements to get width and height in Chrome
Open Chrome then go the Web Store. Search and download a free browser extension called "ruul. Screen ruler". Install the said extension on your web browser.
Once installed, the extension will immediately place its icon on the omnibar. You can easily recognize its icon because it looks like a small white ruler.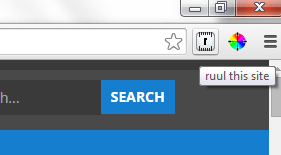 Next, open a new tab or window then load any site or web page that you want.
Once the site is fully loaded, choose an element that you want to measure. For example, you can measure the width and height of the site's logo or banner.
Now, go ahead and click the shortcut icon for ruul. Screen ruler. A list of on-screen rulers will be shown. Just choose the ruler that you want. You can choose a short static ruler or a long static ruler. You can even choose colored ones.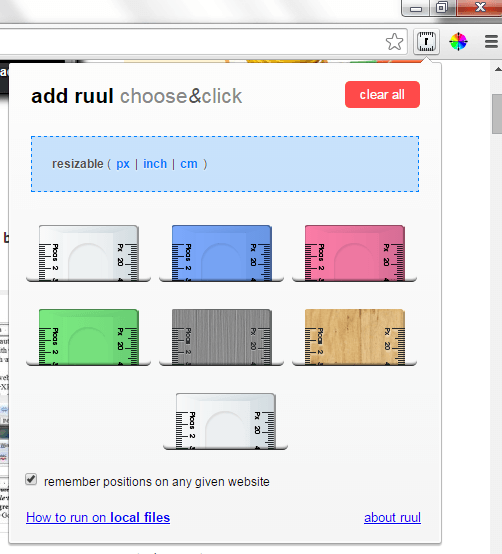 If you want to choose a resizable ruler, just select the "Resizable" option. You may also opt to show your measurements in pixels, inches or centimeters.
What's next? Simply drag and place the on-screen ruler over the web page elements that you want to measure. Get the exact measurements. Note them down and that's it. You're done.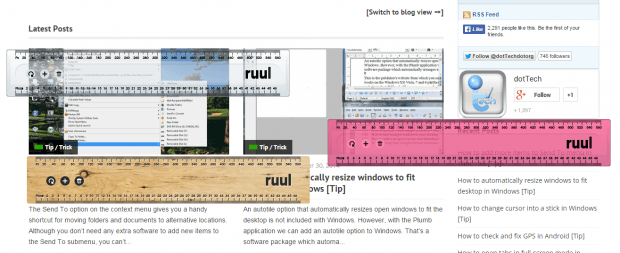 Just remember that the size of a static ruler is fixed so if you want a ruler that you can drag and adjust, choose the resizable one. You can also place multiple rulers on the same web page at the same time.
Related Posts