When working, you basically need a bunch of tools to get things done. If your work often involves checking emails, attending meetings and managing documents, then you might as well put them all in one place. This will help you keep things organized plus, you can work more efficiently. No need to open separate tabs just to check for upcoming emails, events and files.
Speaking of which, here's how you can view your Gmail messages, Calendar and Docs in one place with Storyline – a free web service that mainly provides easy access to Google products that you use daily such as Gmail, Google Drive and Google Calendar.
How to view Gmail, Calendar and Docs in one place with Storyline
Open your web browser (preferably Chrome).
Log in to your Google account.
Now, go ahead and click here to view the homepage of "Storyline".
Once you're on Storyline, click the "Sign in with Google" button on the top-right area of the page.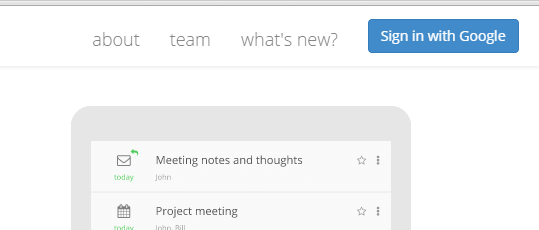 Click "Accept" to authorize the web app to access your Google account.
Wait for a while until you get to see your timeline. Your timeline is where you can view all of your emails in Gmail, Calendar events and Google Drive files.
On your timeline, you can see two divisions. The one on the left is your activity stream. It is where you can access all of your emails, events and files. If you click on any of these entries, the detailed information will be shown on the right panel.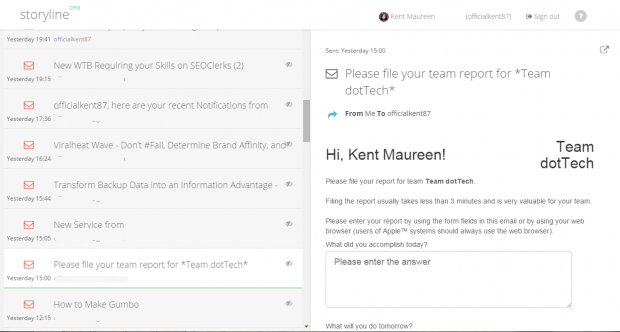 If ever you want to open or view the entry from its original source, just click the open with icon on the top-right portion of your email, event or file (in detailed view).
So as soon as you're done with your tasks, just log out and that's it.
With Storyline, you can easily get things done in one place. It's a very convenient option especially to those who wishes to boost their productivity level.
Related Posts