Some websites may change or update the links to their posts and pages. So if you happen to bookmark a page that has been change, moved or updated, the usual option would be manually update your bookmarked link. If you don't, you could end up having duplicate bookmarks and even dead links. Fortunately, there's an easier way for you to check if you have duplicates as well as dead links on your bookmarks lists. Just skip past the break if you're eager to know more about it.
How to check bookmarks for duplicate links in Chrome
Open Chrome then go to Web Store. Download and install a free browser extension called "Bookmark Sentry (scanner)".
Once installed, the extension won't add any icon to your browser's omnibar but you will receive a confirmation message so you will still know that it has been successfully installed.
By default, the extension will automatically perform a scan on your bookmarked items. You will then receive the result for the scan in a new tab. After which, it's up to you to delete or remove the duplicates and dead links that were found in your bookmarks list.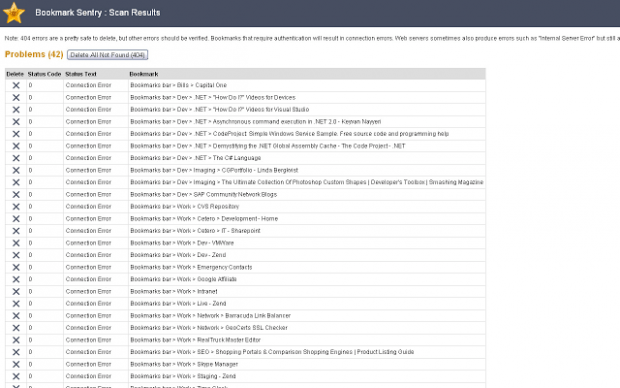 Thereafter, the succeeding scans will be scheduled every month. So you don't really need to do anything except to wait until the next scheduled scan.
Nevertheless, you can still opt to perform a manual scan. Just type chrome://extensions on your browser's address bar then press "Enter" to go to your browser's extensions page. After which, find the entry for the Bookmark Sentry extension then click the "Options" link right below it. The extension will then open its Options page in a new tab.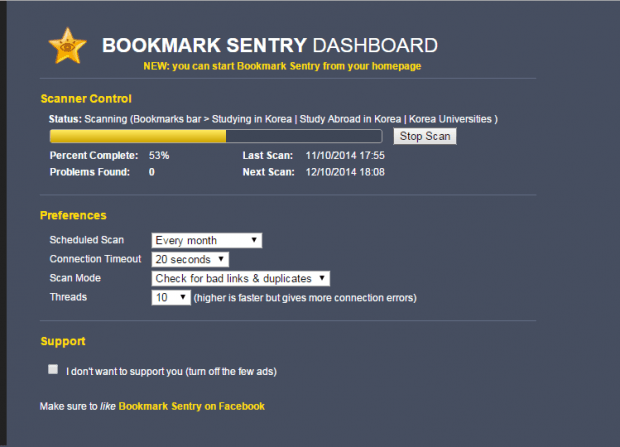 In the Options page, just click the "Scan Now" button to perform a manual scan. You can also change or update the extension's scheduled scan interval, connection timeout, scan mode and threads.
So that's it. You're done.
Related Posts