Google Forms is already integrated with Google Drive. Therefore, it has made it more convenient for you to create forms that you can use for making surveys, quizzes and polls. If you are still not very familiar to the process of making forms, you can refer to this post as a guide.
How to create surveys, polls and quizzes via Google Forms
Before you proceed, make sure that you already have a Google account that is linked to Google Drive.
Once everything is all set, just go to your Google Drive. Click this link to open Drive from your web browser. You can use Chrome, Firefox, Opera, etc.
Once you're on Google Drive, click the red "Create" button from your Drive menu then choose "Form".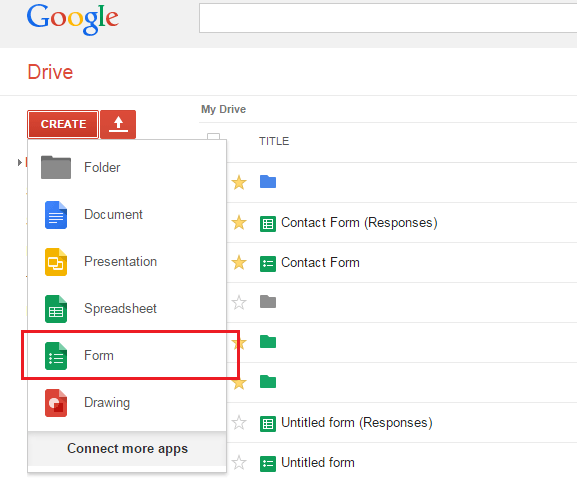 A new tab page will load and you will be asked to edit your form as well as to update its settings.
To update your form settings, you must refer to the top section for "Form Settings". Check the options that you want. For example, if you want to limit the responses to one response per person, then check the "Only allow one response per person" option.
Once you're done, move to the second section where you can edit the entries and questions in your form.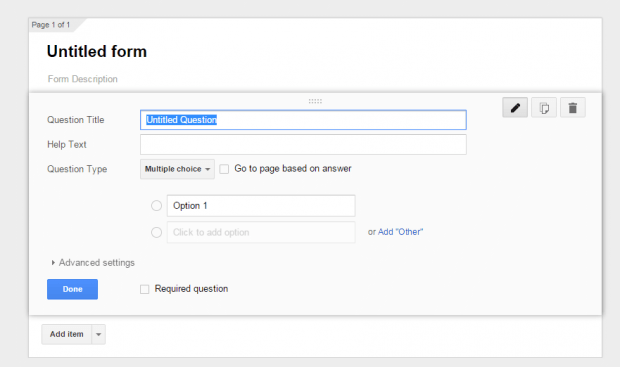 In the second section, make sure to fill in the required fields such as the form title, form description, form questions, help texts, type of question and so on. If you want to add more entries to your surveys or polls, just click the "Add item" button.
Once you're finished making your form, click "Done" then move to the section for "Confirmation Page". It is the section where you can indicate the type of confirmation message that you want to give to your survey takers right after they submit the form.

To publish your form, click "Send Form".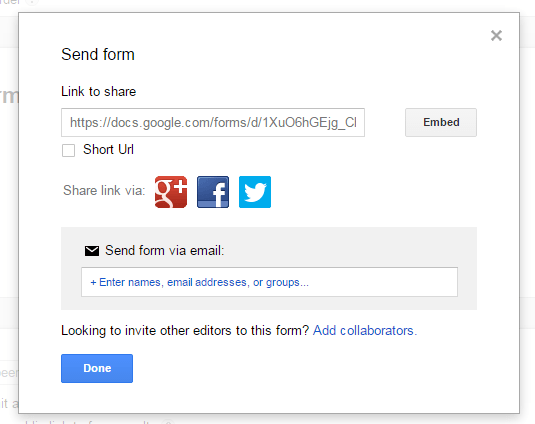 So that's it. You may share your form via link or directly embed it to your website or blog.
Related Posts