In a previous post, you've learned a simple way to convert JPG/JPEG images to SVG format. Now, what if you don't have an SVG editor and viewer installed on your computer? If that is the case, then you can simply opt to view your SVG files online. This may not be as reliable as having your own vector graphics viewer or editor but it can provide a quick solution especially if your primary objective is just to view the file.
How to view SVG files online
To get started, the first thing you need to do is to open your web browser. You can use any web browser but it would be best to use Chrome or Firefox.
After which, click this link to open the "SVG file viewer" of RapidTables.
Once you're on the SVG file viewer, you will see four main buttons on the top navigation section.
Click the "Open SVG file" button. It's the button that looks like an open folder.

An "Open" dialog will appear. Just select the SVG file that you want to view then upload it from your computer. Remember, you must select a file that ends in .svg (ex. fileabcd.svg).
Moving on, the viewer will display the content of the SVG file on the lower box. The box on the top portion will show the SVG code.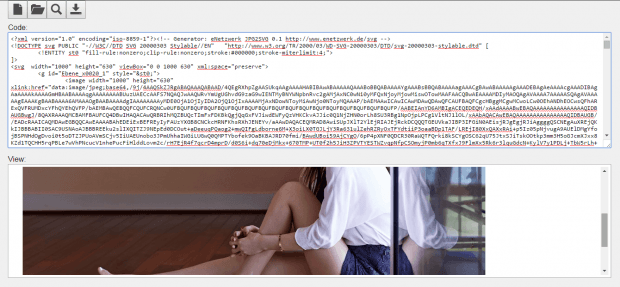 To view another SVG file, just click the "New" button on the top navigation section.
That's it. You're done.
Related Posts