You can customize the Firefox browser from its about:config page shown in the shot directly below. Enter about:config in Firefox's address bar to open that page. However, the about:config option titles don't make it entirely clear what they customize. As such, consider adding the Configuration Mania extension to Firefox, which you can select about:config options and settings from.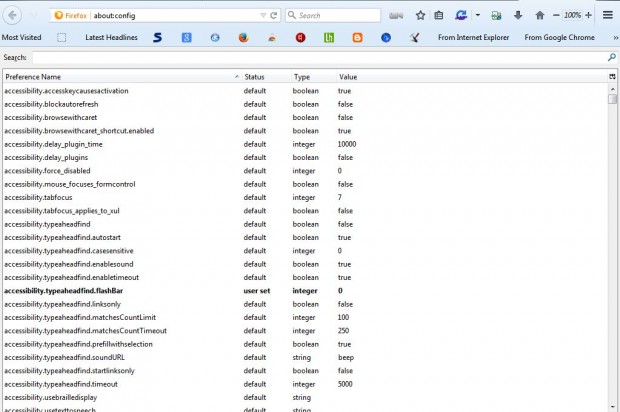 Add Configuration Mania to Firefox from this page. There press the + Add to Firefox button to install. Then you can open the window below by clicking the Open menu button > Add-ons and pressing the Option button beside Configuration Mania.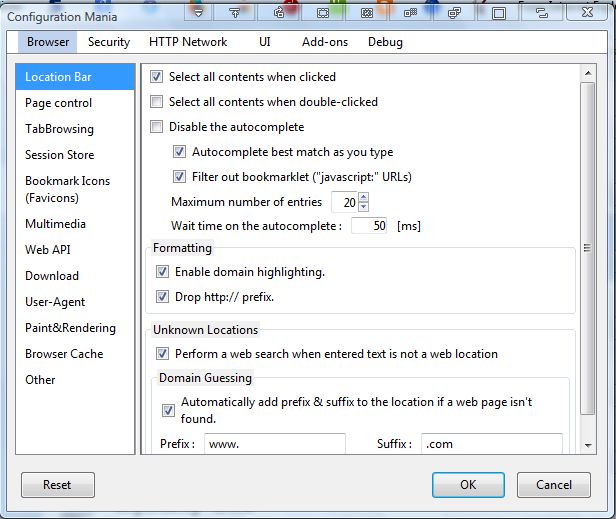 The Configuration Mania window has six tabs at the top that you can select to open various about:config options. When you click a tab, you can select various option categories along the left side of the window. The window includes a Reset button at the bottom left of the window that you can press to restore the default about:config settings.
The best thing about this add on is that the about:config option titles are clearly titled. For example, to adjust the number of add ons included on the Firefox search result page from the about:config page, as covered here, you would need to adjust the extension.getAddons.maxResults option. You can adjust that setting from the Configuration Mania window by entering an alternative value in the Maximum number of search results to display text box. The option's title on the Configuration Mania window makes it much clearer what is customized.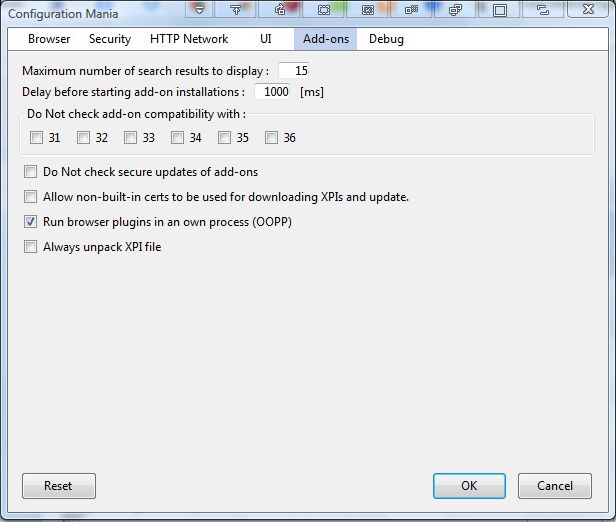 So this add on makes it clear exactly what those about:config options customize. In addition, the options and settings are better organized on the Configuration Mania window. As such, it's a great addition to Firefox with a variety of customization options.
Related Posts