There are various file archive formats such as TAR, BZA, ARJ and GZA. Although Zip is probably the most standard archive format for compressed files. You can convert Zips, and other archive files, to alternative formats with the ArcConvert software.
You can install ArcConvert from this page. There click Download arc_convert068a.zip (5.2 MB) to save the Zip file to Windows XP, Vista, 7 and 8. Extract the Zip by right-clicking it and selecting Extract All, and open the software's window below from the extracted folder.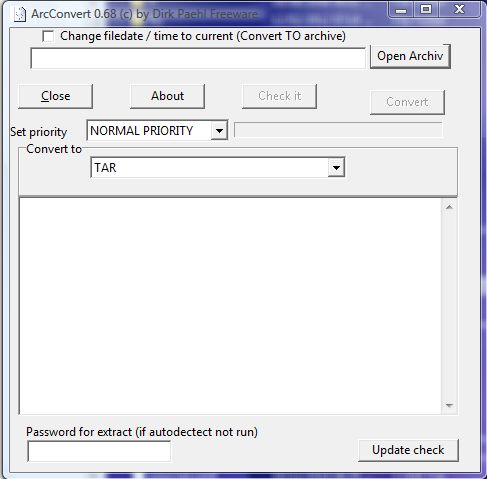 Next, press the Open Archiv button and choose a Zip to convert to an alternative archive format. Click the Convert to drop-down list to select an archive format. You can select to convert the archive into the following formats: TAR, 7-ZIP, CAB, LHA, BZA, ARJ, GZA, TGZ, BZ2, YZ1, RAR, ACE, HKI, NOA32, PAQAR, YZ2, UHARC, HA, DZ and XZ.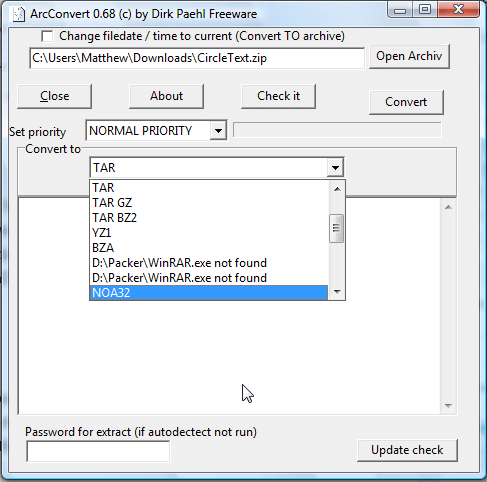 Then press the Convert button on the window. That will convert the Zip to the selected format. If the converted archive is smaller than the original, the software will notify you and ask to delete the original archive.
This software will come in handy for converting more unknown archive formats into other alternatives that you can open. ArcConvert also supports a wider variety of archive formats than utilities such as WinRar and 7Zip.
Related Posts