You can open previously visited pages from Google Chrome's page history. However, that doesn't include many options to filter the dates with. To filter history pages by more specific dates, add the History Calendar extension to Google Chrome.
You can add History Calendar to Google Chrome from this page. There click on the + Free option, and then press the Customize Google Chrome button and select History. That will open your page history below, which now includes a calendar at the top right.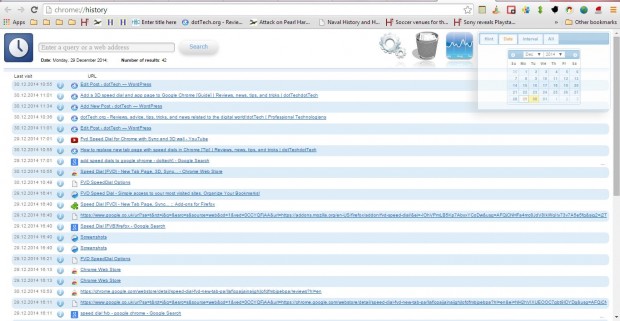 Click the Date tab on that calendar to select a specific date to sort your pages by. When you select a date, it will list all the pages open on that day. Alternatively, click the Interval tab to select a range of dates.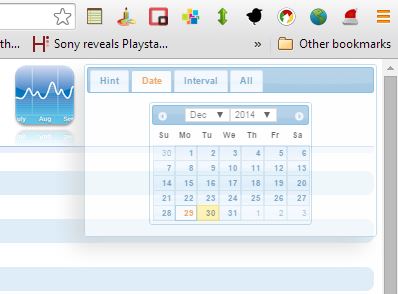 There are a few extra options at the top of the page. You can delete pages from the history by selecting the bin icon and then clicking the crosses beside dates. Those pages are then added to the bin as shown below, and you can erase them by pressing the Clear button.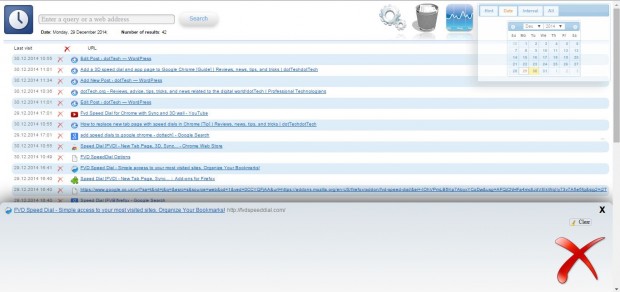 There is also a stats option at the top of the page. Click the stats button to open the window in the shot below. There you can select a Show the list of most visited websites option. In addition, there is also a TOP 20, Pie Chart button that you can press to show a pie graph of your top 20 pages.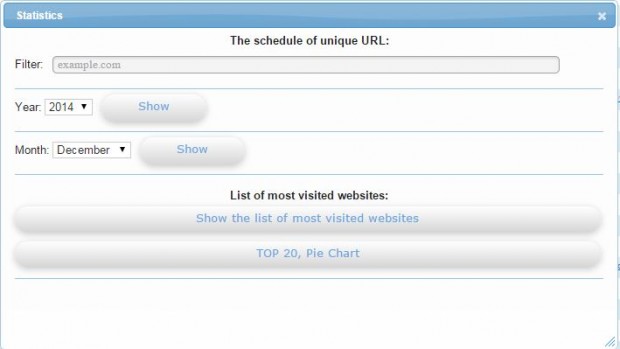 Click the cog icon at the top of the page to open History Calendar preferences in the shot below. There you can remove specific pages from the history by entering their keywords on the Black List tab text boxes. Click the Misc tab to select alternative date formats for the calendar.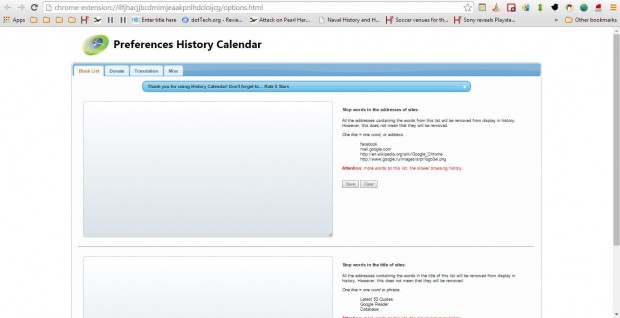 So this is a handy Google Chrome extension. With it you can now filter and sort your page history more effectively. This YouTube video provides further details for the History Calendar extension.
Related Posts