Previous articles have told you about how we can add sticky notes to website pages in Google Chrome and Opera. However, what about Firefox? There are actually a few Firefox extensions that you can add sticky notes to website pages with. Among them is the Internote add-on.
To add Internote to the browser, open this page and press the + Add to Firefox button. If you're using the more recent versions of Firefox, you'll need to add the Internote button to the toolbar. Click Open menu > Customize and drag the Add New Note icon, circled in the shot below, onto the toolbar.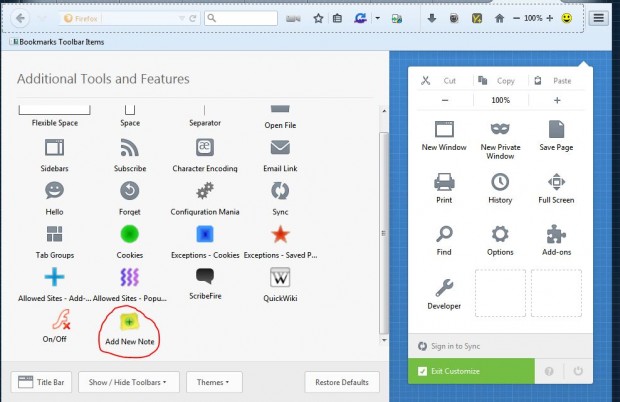 Then you can press the Add New Note button on the toolbar to add sticky notes to website pages as below. Click the note to enter text in it, and you can resize it by placing the cursor at the bottom right corner of the note. Then hold the left mouse button and drag the corner to alter the note's dimensions.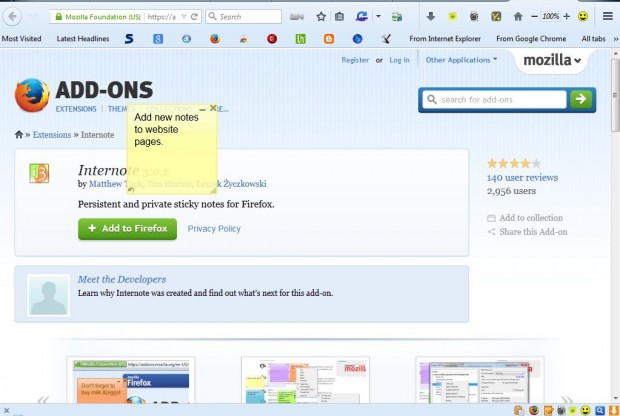 Click the Choose New Colors option at the bottom left corner of the note. That will open a selection of note colors as in the shot below. There you can click a box to select alternative note and text colors.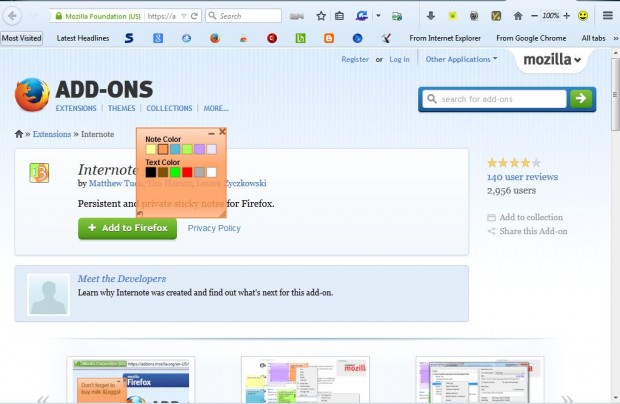 For further note options, right-click a note and select Manage Note from the context menu. That will open the window directly below. The window shows you all the notes you've added to website pages on the left, and you can further edit them from there.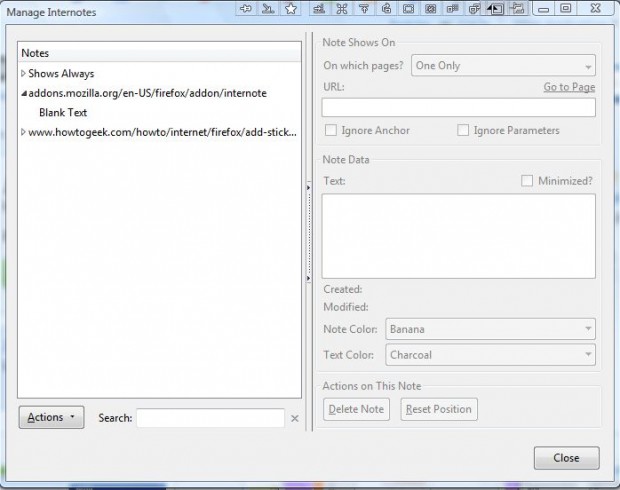 In addition, you can select extension options from the Firefox Add-ons page. Click Open menu > Add-ons and then press Options beside the Internote add-on to open the window below. There you can select some more general options and an alternative storage location for notes by clicking the Use Alternative Location check box.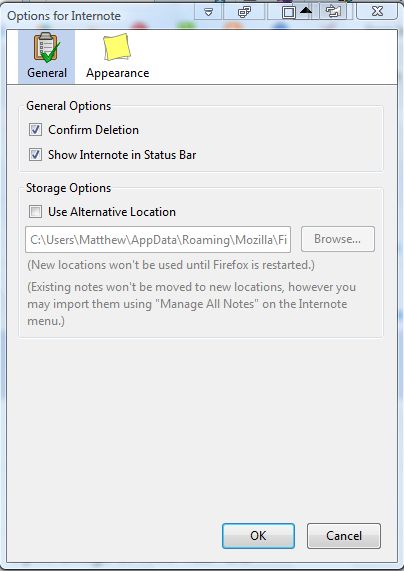 Adding sticky notes is a great way to add extra details to website pages. With them you can note down page URLs for websites instead of adding a multitude of pages to your bookmarks. You can find further details at the Internote website.
Related Posts