You've already learned how to mark all unread email messages as read in Gmail and Yahoo! Mail. This time, you're going to learn how to do the same in Outlook.
So if you have an Outlook account that has hundreds or thousands of unread email messages, now is the best time to organize your emails and prioritize the ones that were sent by your important contacts.
How to mark all unread emails as read in Outlook
Go to Outlook and log in to your email account.
After logging in, you can see your inbox. By default, your inbox will display all read and unread mails.
To show only your unread emails, open the drop-down menu from "View" then change the option from "View: All" to "Unread".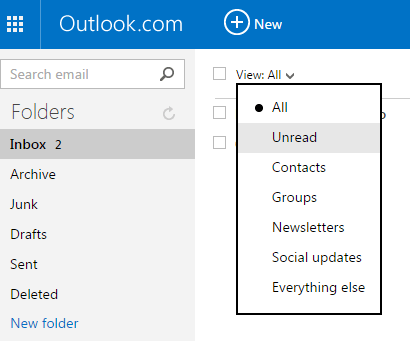 After which, all of your unread mails will be displayed. Check your email list first to see whether there are important unread mails that you've forgotten to check.
Next, just click the first unread item on the list.
While pressing "Ctrl + Shift", scroll down to the last unread item on the list. Click on it and all of your unread items will be marked and highlighted.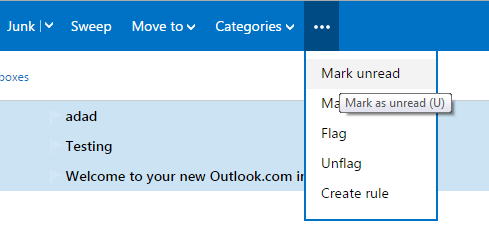 Moving on, just click the "More" button at the top toolbar and then on the sub-menu, simply select "Mark Unread".
For an easier way to mark all messages as read, you can just right-click on the "Inbox" option in the left menu.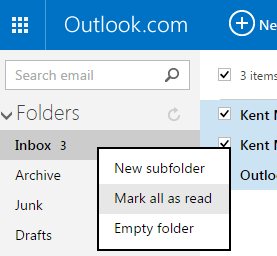 A sub-menu will appear. From the said menu, select "Mark all as read".
That's it. You're done.
Related Posts