DWG files are usually used in saving designs that were made from CAD software and applications like AutoCAD and DraftSight. If your work involves processing and sharing a lot of DWG files, you might want to consider the option of converting them as PDF files.
By converting DWG files to PDF, you can easily share them to your clients and contacts without requiring the other party to install or run CAD applications like AutoCAD.
How to convert DWG files to PDF online
Open your preferred web browser (ex. Chrome, Firefox, Safari, Opera, etc.).
Next, click here to open the online DWG to PDF file converter from "PDFaid".
Once you've loaded the online converter, click "Choose File" to upload the DWG file from your computer. To easily recognize DWG files, just look for the .dwg extension.
Next, specify the output file settings. Set the PDF background color and output DPI.

After that, you may also set the output PDF file's properties. You can set the PDF file name, author, subject and keywords.

Once you're done, click "Convert to PDF".

Wait while the online tool processes the conversion of your file. Once it's done, you will get a confirmation dialog. Follow the instructions in the dialog to download and save the converted file to your computer.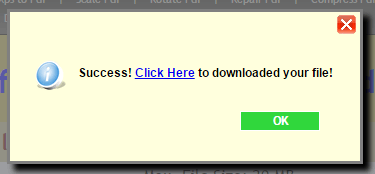 That's it. You're done. Just remember that with PDFaid DWG to PDF converter, you can only upload DWG files with a maximum file size of 20MB.
Related Posts