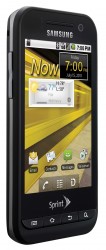 The Samsung Galaxy Conquer was a handset exclusive to the Sprint phone carrier network in the United States. It's a device that didn't break the budget but still delivered decent specs. At the time, Android Gingerbread was the best version of Android to own and it blew the older version out of the water. if you noticed our guide for rooting the smartphone and wish to lock up the internal system again, you can do that by following the steps below.
BEFORE WE BEGIN
You must use the guide for the 4G variant of the Conquer only.
You must have a computer for following the guide. You are downloading a file to the desktop. Do not attempt to install the file directly on your phone or you risk potentially harming the device.
You are only plugging into the motherboard for a brief time. The rest of the time you are relying on the battery to stay alive. Check the battery charge levels before starting the steps.
Make sure you have enabled the USB Debugging mode. Go to App Drawer > Settings > Developer options > USB Debugging.
HOW TO UNROOT THE SAMSUNG GALAXY CONQUER
Download the Super One Click tool to the desktop of the computer from this link.
Extract the folder on the desktop. You should see the executable file.
Find the USB cable you probably use for charging and use it to connect the device to the computer.
Tap the mouse over the SuperOne Click executable file.
Search for the unroot button.
Click the unroot button and wait until it finishes.
It should only take a few minutes until the flashing stops. Once done, your device will be back the way it was with the hardware locked to the way the manufacturer and phone carriers both prefer it. Understand that this did not flash a new firmware version over the top. You are running the same software update you had before root access. You can check that by checking under the About Device menu.
Related Posts