Twitter has gradually rolled out a new feature that allows users to share and receive tweets via direct message. So if ever you're on Twitter and would like to try out this new feature, all you need to do is to follow the steps listed below.
In addition, you can now send private messages to groups. Your recipients will immediately get notified whenever they are included. You can add up to 20 friends per group message. Plus, you can even send emoticons. It's a fun new treat for avid Twitter users.
How to send and receive tweets via direct message in Twitter
First, log in to Twitter with your username and password.
Once logged in, find a tweet that you would like to share via DM (direct message). It can be your own tweet or a tweet from another user.
Right below the tweet, find and click the "More" icon. It's the three horizontal dots icon next to tweet favorite count.
On the menu that appears, select "Share via Direct Message".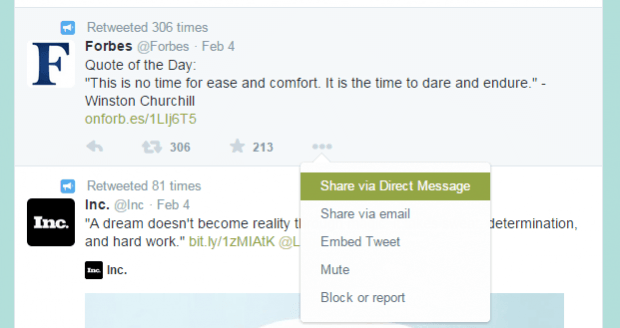 Consequently, the direct message window will pop up. It will ask you to enter the name of the user whom you want to share your tweet/direct message. You can send your private message to multiple users.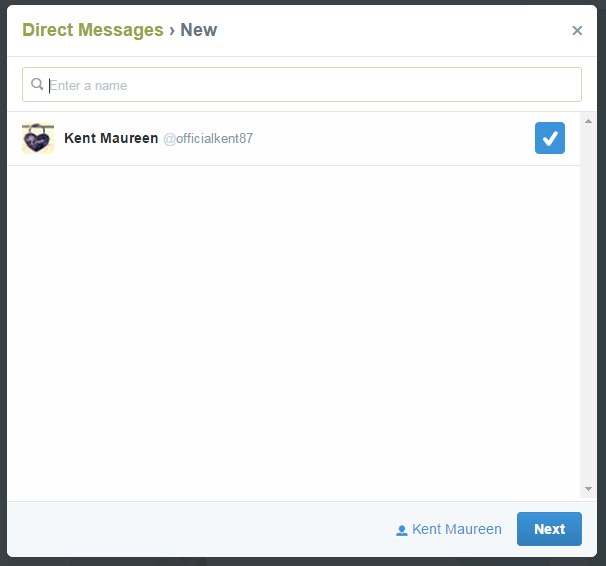 Add a comment to your tweet and then click "Send Message".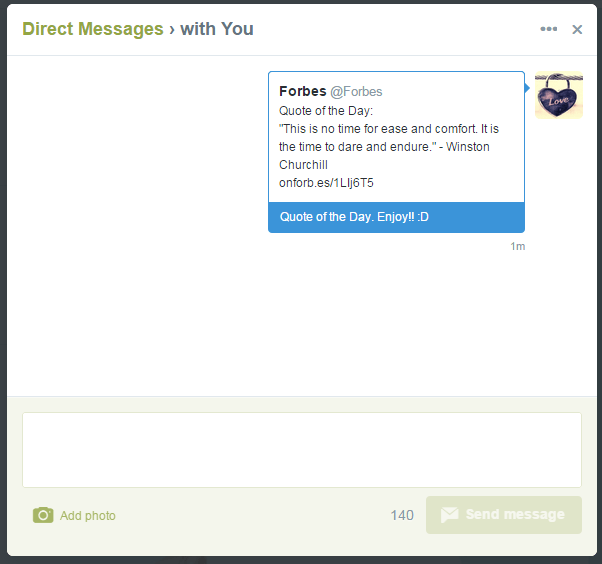 That's it. Your tweet will be shared as a direct message. Once received, your recipient can immediately reply to your DM. The said feature is very similar to chat.
On the other hand, you can check if you have new direct messages by clicking the "Messages" tab.
Anyways, just head over to this page to learn more about Twitter's new private messaging feature. When sending DMs, the basic rule still applies. You cannot send a direct message to a user who isn't following you.
Related Posts