Making a Windows that can run on every device is a big goal for Microsoft in years. With Windows 10, this vision is shaping clearly. In the latest build, 9926, you can see there's a notifications center just like the one on Windows Phone. Microsoft called it the "Action Center." This place is a house of all notifications that popped up when you're using the device. It also includes some buttons called "quick actions" which let you turn on/off or access a feature just by one tap/click. In this article, I'll show you how to change what a quick action button does in Action Center.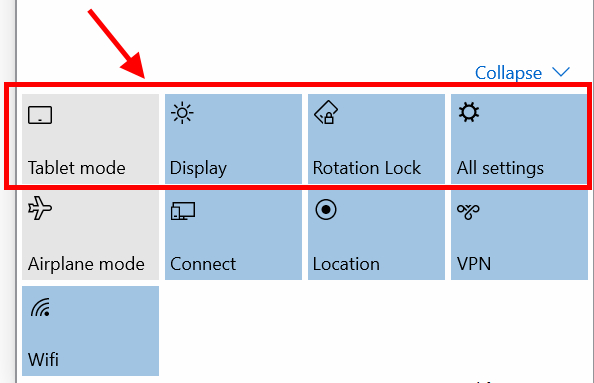 First, you can access Action Center by swiping from the screen right edge or click on its icon on the system tray. You'll notice a row of four buttons at the bottom. These are quick actions that you can configure. Additionally, some quick actions are hidden unless you click "Expend." Windows 10 doesn't allow you to change these hidden actions.
To change the four quick action buttons' function, you need to do the followings.
• Open Settings by typing "Settings" into the search box or by using Start Menu.
• In Settings window, choose System.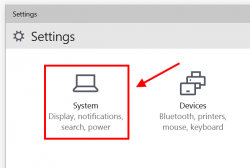 • On the right hand side, select Notifications & actions.
• The options for quick actions is at the top of the setting page.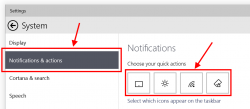 • Now, what you have to do is click/tap a button and select a predefined action.
• There are nine actions you can choose from. And of course you can't have two buttons with a same action. All the remaining actions that are not assigned to these four buttons will be hidden in the Action Center. As I mentioned, you can show all nine quick actions buttons in Action Center by clicking "Expend."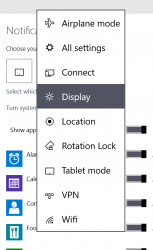 Related Posts