Although Cortana has a great potential in Windows 10, some of you may still don't want to have it enabled. Or maybe you just like to hide its search box to free up some space on the Taskbar. In this short article, I'll show you just how to do these in Windows 10 Technical Preview build 9926.
How to hide the Cortana search box
In Windows 10 Technical Preview build 9926, the long search box on the Taskbar not only is for Cortana's input but it also is the Start menu search box. And for many people, this search box takes up too much space on the Taskbar. Fortunately, there are options for you to make it an icon or to hide it completely.
Right click/long tap on the Taskbar and select "Search."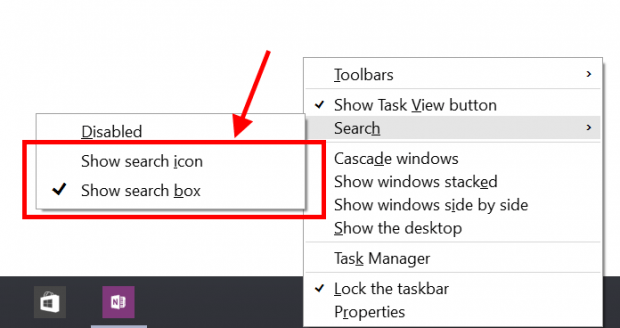 In the sub-menu, there are options for you to show a search icon instead of a long search box. The "Disabled" option will remove the search icon/box completely from the Taskbar.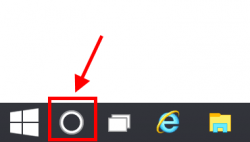 How to disable Cortana
Although the "Disabled" option above removes the search icon/box, it doesn't disable Cortana feature. To turn Cortana off, you can do the followings.
Tap the search icon/box on the Taskbar to launch Cortana. Then hit its menu button at the top left corner.
Select "Settings" in the menu.
You'll see the very first option in Settings page is turning off Cortana. Just switch the toggle then you're done.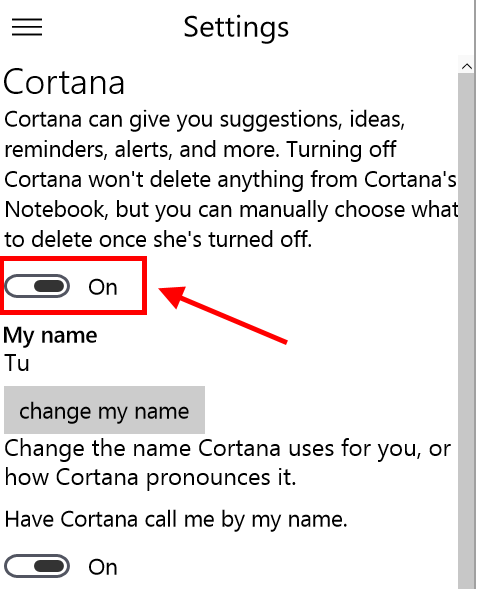 That's it.
Related Posts