If you're using Google Search as your default search engine, then you're already aware of its capability to let you search via voice. This feature is known as "Voice Search". All you need to do is press the mic icon in the search box or say "Okay, Google". With it, you can quickly search for various topics without the need to type the word or term on your keyboard.
The thing is Voice Search only works for Google Search. Now, what if you also want to search by voice using other search engines such as Bing, Yahoo or even DuckDuckGo? If that is the case, then just read and follow the steps below.
How to search any search engine using Voice Search in Chrome
On your Chrome web browser, download and install "EasyVoiceSearch" from its official page at the Chrome Web Store.
After installing EasyVoiceSearch, it will take you to its welcome page.
On its welcome page, just click "Options".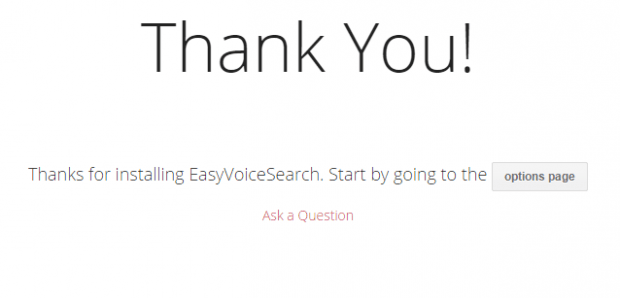 On the extensions options page, set your default search engine and then click "Save".

So what's next? Just open any tab or webpage.
Now if you want to search something, just click the red mic icon on your browser's address bar. It's the icon next to your browser's bookmarks icon.

Since this is your first time using the extension, it will ask you to confirm its access to your device microphone.
So once everything's all set, just speak the word or term that you want to search.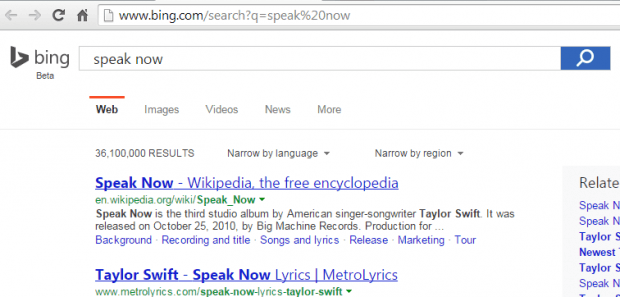 In just a few seconds, the extension will take you to the search results page powered by the search engine that you've chosen.
For example, if you've chosen Bing as your default search engine, then EasyVoiceSearch will display your future search results using Bing Search.
If you want to update or change your default search engine, just go to your Chrome extensions page and then click the "Options" link under EasyVoiceSearch.
Related Posts