Thanks to URL shorteners, you can easily convert lengthy links to short links. Speaking of which, most of these URL shorteners work as standalone tools. You need to visit the tool's page first and paste the link that you wish to shorten. Now, what if you're looking for a way to quickly shorten those lengthy shareable links from Google Docs?
If that is the case, then you may refer to this post.
How to quickly shorten a URL in Google Docs
If you have Google Drive, then you can easily create a new Google Docs document from your Google Drive dashboard. Just open the file backup and cloud storage service first and then click "New" > "Google Docs".
Alternatively, you may open Google Docs directly by clicking this link.
On the "Untitled Document" tab, click "Add-ons" > "Get add-ons" from the top navigation menu.
On the search bar, type "URL Shortener" then press "Enter".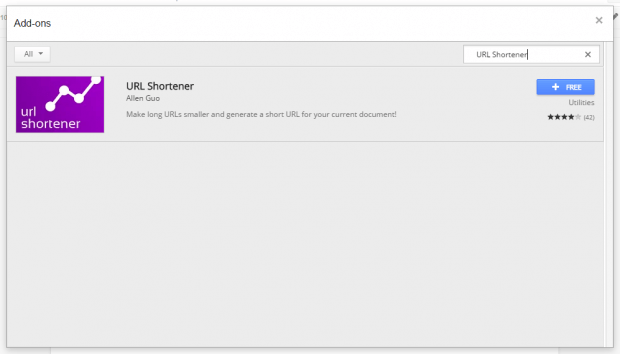 Once you see the result for the URL Shortener add-on, just click the "+ Free" button to install the add-on.
Click "Accept" in the Request for Permission window to proceed.
Once installed, you can use URL Shortener add-on to do the following:

Quickly shorten your current document's shareable link – To do so, just go to "Add-ons" > "URL Shortener" > "Get document link".
Shorten a selected URL – Select and highlight a URL from your document then go to "Add-ons" > "URL Shortener" > "Shorten Selected URL".
Replace a long URL from your document with a shortened URL – Once again, go to "Add-ons" > "URL Shortener" then select "Shorten and replace selected URL". This option is great especially if you want to include or insert a lot of links in your document.
That's it!
Related Posts