We've heard many reports over the past 12 months from our Jailbreaking sources that there would be an 'open jailbreak' and numerous other stores to rival Cydia. So far nothing has come to fruition apart from this work by Comex, which offers a legit alternative to the Cydia Substrate which Comex names Substitute.
Today marks the first day Substitute is released in the Alpha stage and the link for the download is available at the bottom of the post directly from GitHub. being an Alpha build, we know that usually means there are bugs and we are still a ways away from seeing a final release. With that being said, if you want to test out Comex's work you now have the chance to do that without any questions asked.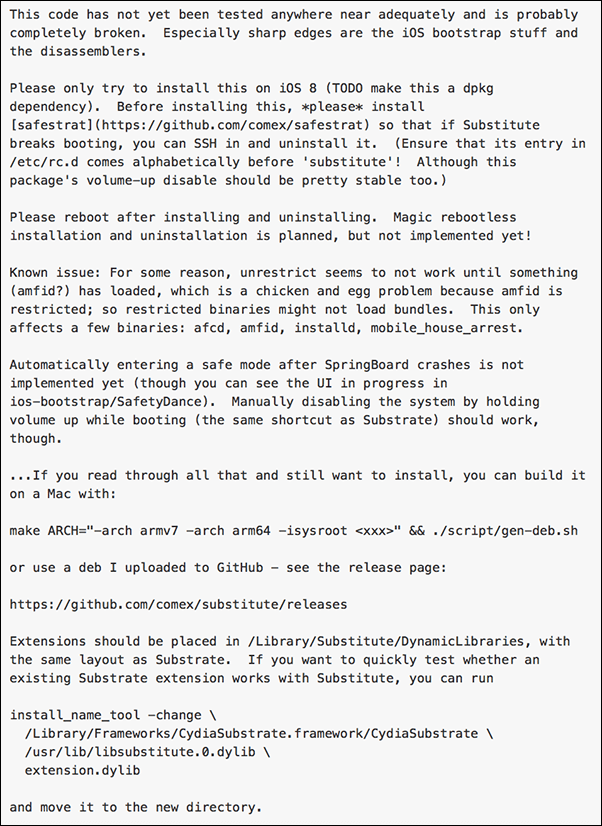 Furthermore, since this is the Alpha build, it's main purpose is for people to check out the source code. There is no way known to man you want this installed on your jailbroken Apple device just yet. We are predicting still weeks if not months to pass before anyone is happily rocking Substitute on their devices.
Download the file from GitHub here.
Related Posts