If you are using Evernote for Web and would like to share some of your notes and notebooks to others, you can just follow the steps listed in this post. By opting to share your notebooks and notes, you are basically allowing others to gain access to your Evernote content even if they don't have an Evernote account of their own.
How to share Evernote Notebooks and Notes
First, you will need to log in to Evernote for Web. You can log in by entering your correct username and password.
After logging in, go to the note or notebook that you want to share. You can find your list of notes and notebooks by clicking their respective icons in the left sidebar.
For notebooks, just click the "Share" button right below the notebook title. Type the email addresses of your recipients. You may also enter your desired sharing permission as well as your own message. Once you're done, click "Send".
For sharing notes, just click and view any of your Evernote notes and then click the "Share" button on top of it. Type the email addresses of your recipients. Also, do not forget to update your note's privacy and user permissions settings. You can also add a custom message if you like. Click "Send" to confirm.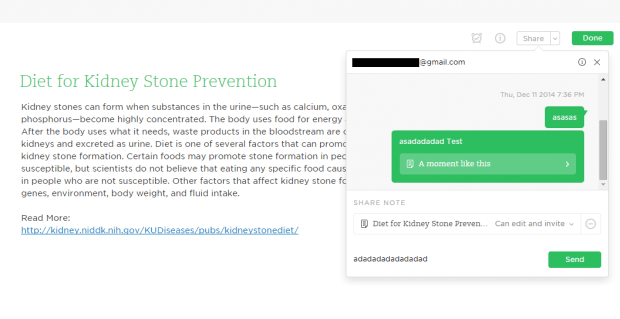 Alternatively, you can choose to share your notes directly to Facebook, Twitter, LinkedIn, etc. You can also choose to copy and share the direct link of your note to different forums and blogs. To do so, just click the small arrow down button that you see next to the "Share" button. On the drop-down menu, select your desired sharing option and you're finally done!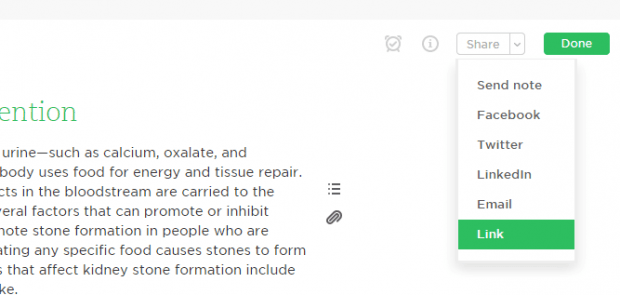 Related Posts