As you may know, people have screamed for the Start Menu since Windows 8. And it appears they still do that in Windows 10. In the very first build of Windows 10 Technical Preview, the Start Menu made an impressive return. Then in later builds, Microsoft rebuilt it which removed a lot of useful features like resizing, drag and drop, jump lists, etc. Fortunately, Microsoft promised that those features will eventually make a comeback. However, there's an early code in Windows 10 that can enable Jump Lists for the Start Menu.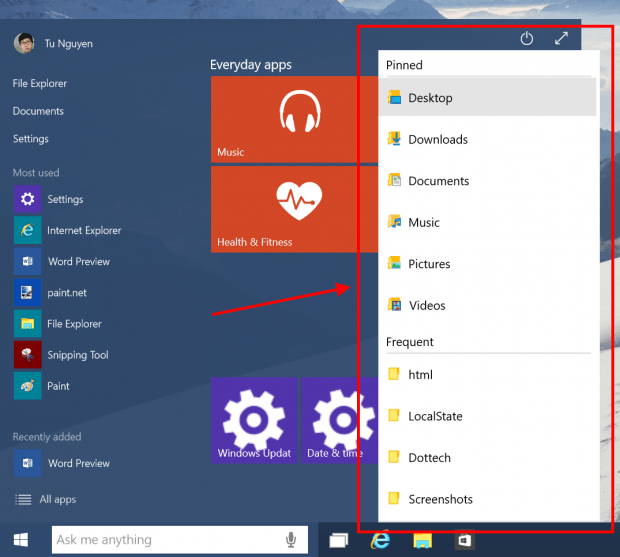 To do this, you will need to edit the Registry so make sure you back it up.
Type "regedit" (without the quotes) into the search bar in the Taskbar and hit the first result.
In Registry Editor window, you need to navigate to this location:
HKEY_CURRENT_USER\Software\Microsoft\Windows\CurrentVersion\Explorer\Advanced
In the right panel, right click on the blank space and choose New à Dword (32-bit) value.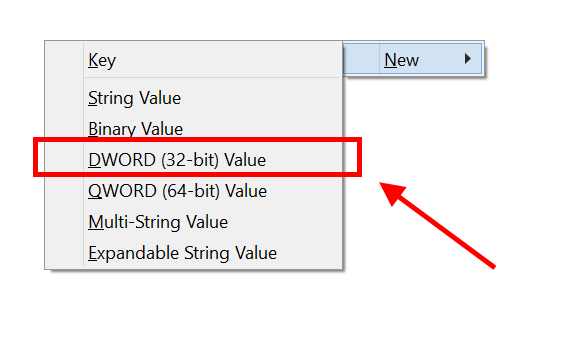 Then name it "EnableXamlJumpView"
Finally, double click the new key and enter 1 into the Value Data field.
Don't forget to restart your device to apply the change.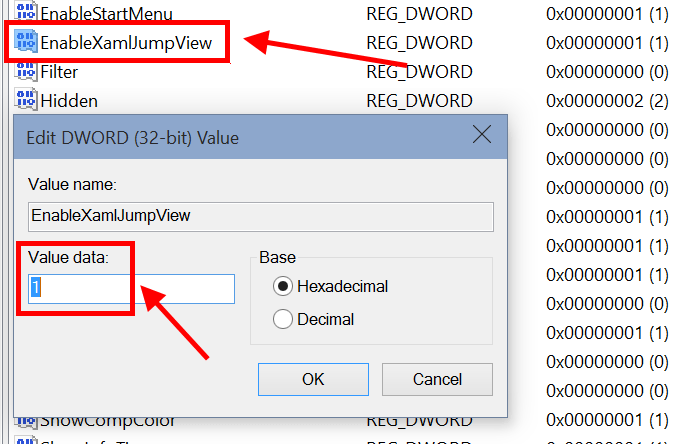 Although the Start Menu was completely rebuilt, Jump Lists will work normally with all programs that support this feature in Windows 7 and Windows 8. And as always, you should keep in mind that these features are still in development; they will be buggy and unstable.
Related Posts