In Trello, cards are very useful for organizing tasks and tracking goals. It's also easy to create cards for each list. You can even add labels and subscribe to each card to get instant notifications.
Now, what if you are using Trello cards to log certain emails that you get via Gmail (ex. customer feedback, complaints and questions)? Well, you can either manually copy and transfer the data or simply automate your work. If you prefer the latter, then go ahead and read this post.
How to create Trello cards via Gmail in Chrome
First and foremost, download and install "GMail to Trello". It's a free Chrome extension.
After installing the extension, log in to your Trello account.
Once you're logged in to Trello, open a new tab and then log in to your Gmail account.
On your Gmail inbox, select one of the emails that you wish to add as a new Trello card.
While viewing the email, look for the "Add card" button at the top of the email. It's located on your Gmail toolbar.
Click the "Add card" button and then select the board where you want to place your card.
Next, select the list where you want to place your card.
Enter a title for your new Trello card.
On the "Description" field, write something that would best describe the content of your new Trello card.
In addition, you may also choose to link your new card back to Gmail as well as assign yourself as a member of your card.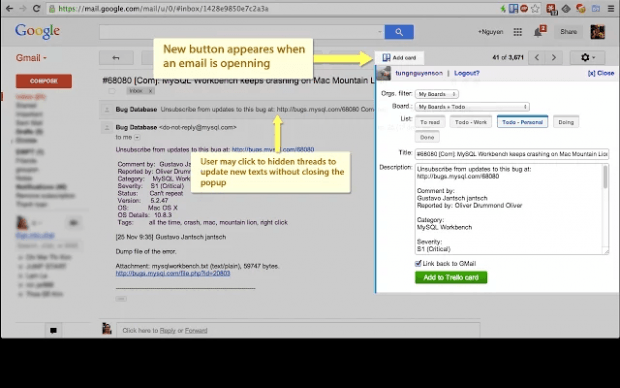 After reviewing the details of your new card, click "Add to Trello Card" to confirm.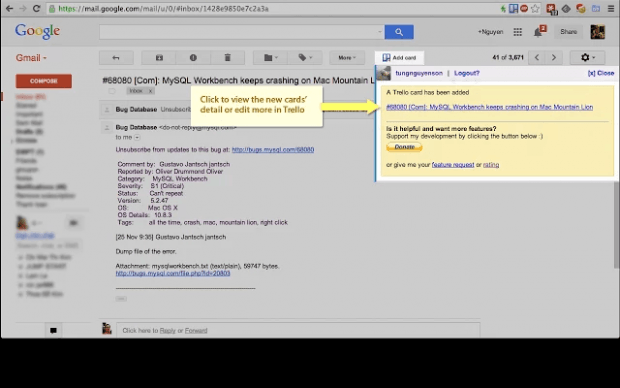 So that's it. The contents of the email that you're viewing will be automatically added to your Trello board as a new card. Do keep in mind that, by default, the extension will use the email title as card title and the email message as description for your card.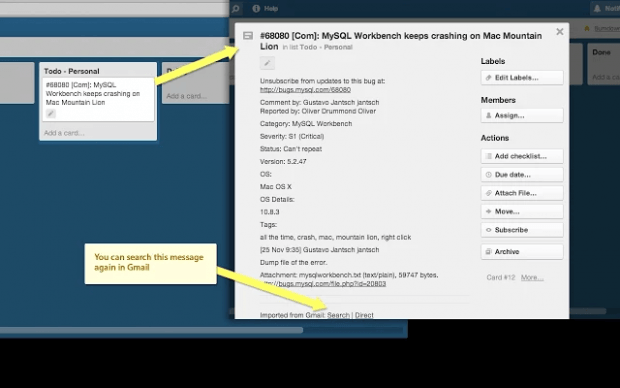 Once done, you will get a message that your card has been successfully created and that you may view it directly on Trello. You are then free to update the card whenever you want.
It's as simple as that.
Related Posts