Wouldn't it be great if Windows had a system utility sidebar that you could access a variety of system tools from? Well, you can add something like that to Windows 7/8 with W8 Sidebar. That adds a sidebar to Windows which includes a variety of handy system tools.
Add W8 Sidebar to Windows from its website. Click Download W8 Sidebar here to save the ZIP. Then you can open the software directly from the ZIP.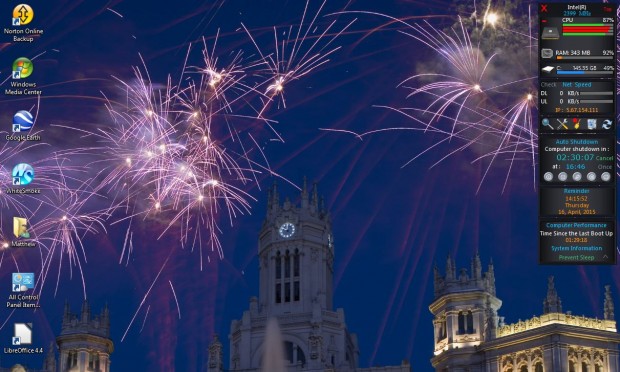 At the top of the W8 Sidebar, in the shot above, there are CPU, RAM and hard disk details. They show you the current RAM and CPU allocation and how full your hard disk is.
Below that you can select a variety of system tools. To search for files, click the Searcher option. That opens the window directly below where you can enter keywords to find documents.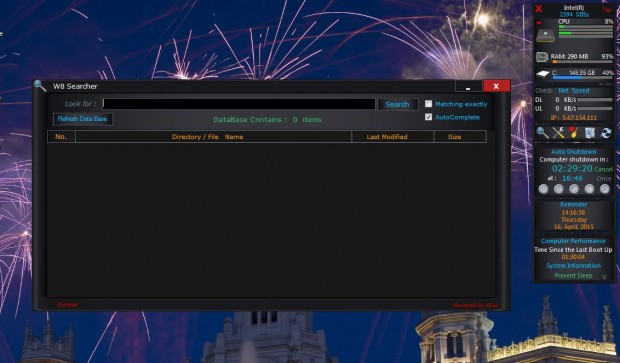 There's an Empty Recycle Bin option on the sidebar. Click that option to empty the Recycle Bin.
Click the Junk Files option to open the window below. That's a file cleaner utility with which you can delete files. Click the check boxes to delete Windows logs, temporary files, error reports and more besides.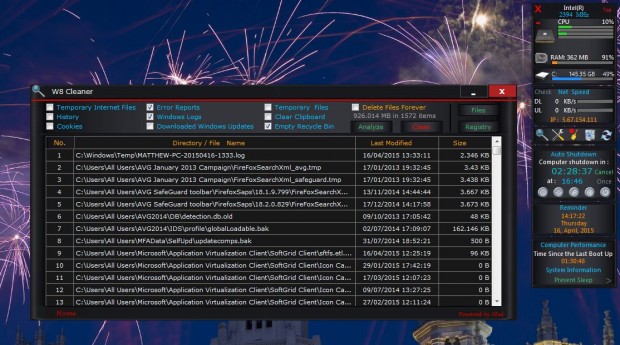 Below those options you can schedule Windows to shut down by selecting Auto Shutdown. That opens the window below from which you can select a Shutdown option. Choose a time for the shutdown and click the Set Timer button to set up the schedule.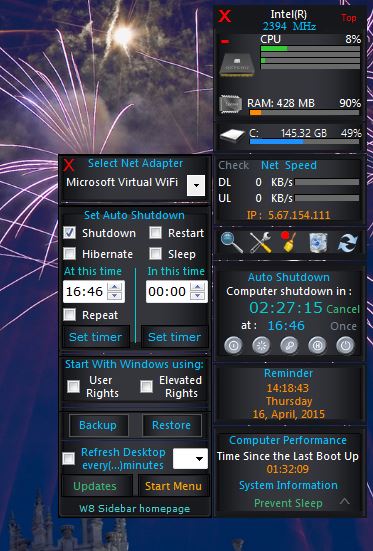 The W8 Sidebar also has a task scheduler. Click Reminder to open the window below. Then select Add New Task to schedule a program to run.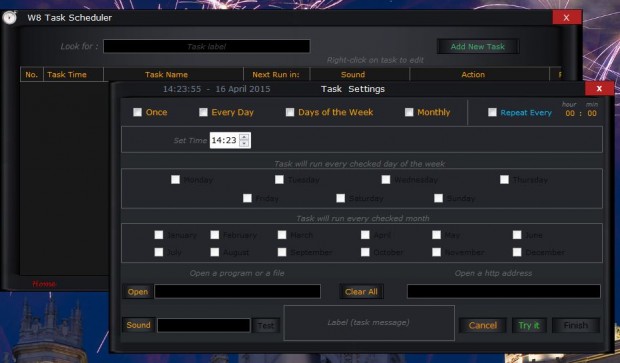 You can also remove software and startup items with W8 Sidebar. Click the Computer Performance option to open the window in the snapshot below. There you can remove software by selecting Programs. Right-click a software package there and select Uninstall Program. To remove startup items, press the Start Up button. Then right-click an item and select Disable Item.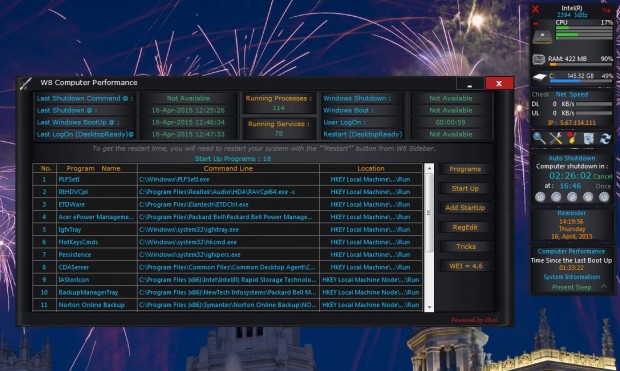 So W8 Sidebar gives you direct access to a number of handy system tools. You can find further details at the software's website, and this page includes a W8 Sidebar video.
Related Posts