The Mozilla Firefox logo is the default icon on Firefox's windows. However, you can customize the icons included at the top of the Firefox windows with Change Profile's Window Icons. With that you can add new icons to the main Firefox window, source window, browser console window, developer tools window and more besides.
First, add Change Profile's Window Icons to Firefox from this page and restart the browser. Then press the Open menu button > Add-ons and click the Options button beside Change Profile's Windows Icons. That opens the add-on's window shown below.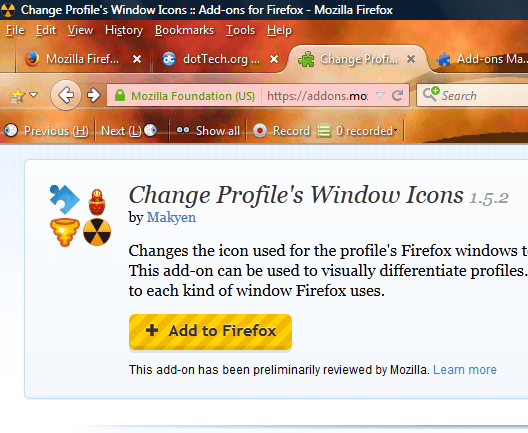 By default, a diamond icon is probably selected. However, you can select alternative icons to add to the Firefox windows by pressing the Browse button. Choose another icon, and select all the check boxes to add the icon to all the windows. Then press the Accept changes and Restart Firefox button to restart the browser. It will include the new icon at the top of its main window as below.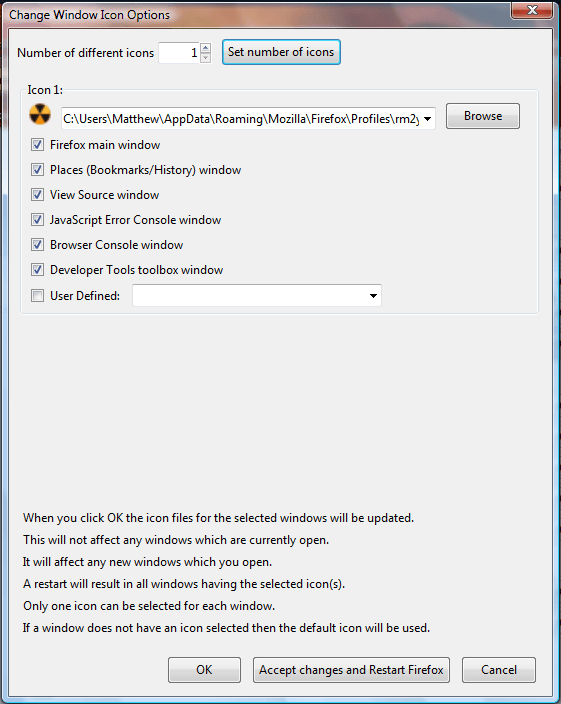 In addition, it will include the icon on all the other windows selected. Firefox's taskbar will also have a new icon on it as shown below. To add Firefox icons to the browser's windows, check out this page.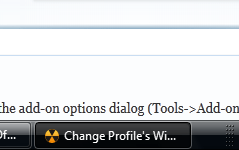 You can also add more than one icon set to the Firefox windows. Reopen the add-on's option window and input an alternative number in the Number of different icons text box. Then press the Set number of icons button to add a second set of icon options to the window as below. There you can select the windows to add the other icon to. Press Accept changes and Restart Firefox to apply the new settings.
So Change Profile's Window Icons gives you another way to customize Firefox. With it you can now add alternative Firefox window icons to your user profiles. This page on the Mozilla forum includes further add-on details.
Related Posts