There are plenty of themes you can add to Firefox. You can also customize the browser's default theme with a few about:config settings. With about:config you can switch the default theme to a dark alternative and remove the rounded tabs from the browser.
First, enter about:config in the address bar to open the page in the shot below. Input theme in the Search text box. That will find a few settings.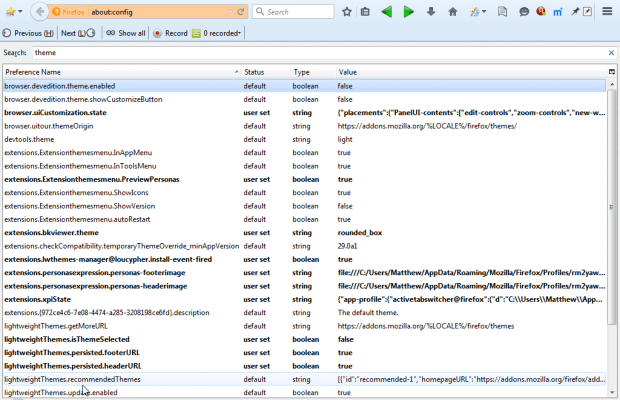 To customize the rounded tabs, double-click browser.devedition.theme.enabled. That switches its value to true. In addition, it also customizes the tabs as shown in the shots below. The first shot shows the default rounded tabs, and the second the customized alternatives.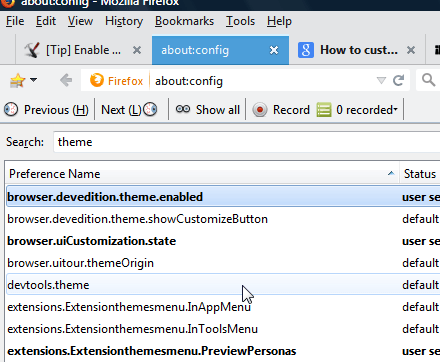 Next, switch the theme to dark. Double-click devtools.theme to open the Enter string value window. Then enter dark into the text box, and press the OK button to close window. That will switch the theme to a dark alternative as shown in the snapshot below.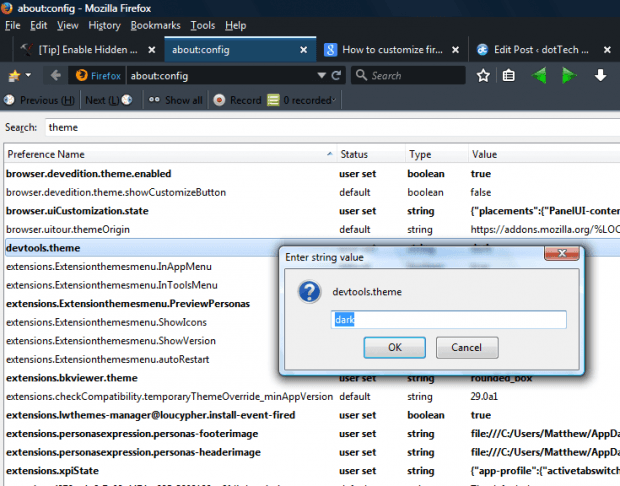 Note that you can also select the dark and light themes from the developer's toolbox. Press the F12 key to open the toolbox in shot below. Click the Toolbox Options button to open the settings below. There you can select Dark theme and Light theme options.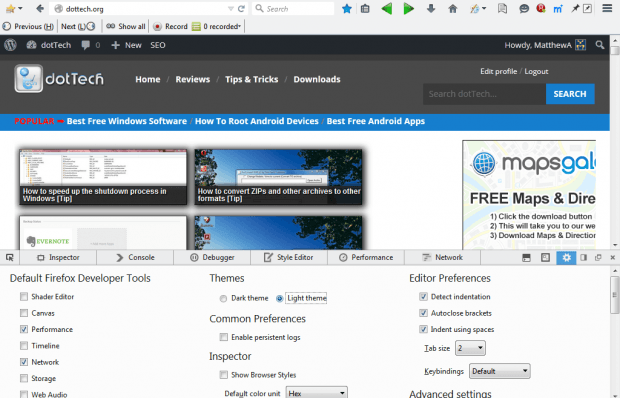 So now you can further customize the default Firefox theme with those about:config options. You can also revert back to the original settings by selecting Open menu > Customize and pressing the Restore Defaults option.
Related Posts