Let's just say that you're doing web research and you need to get some important data from web pages. With that being said, you also need to input each data into a spreadsheet before you can finally present or submit your project.
So what's the first thing that you need to do? If you have a spreadsheet application like Excel, you can highlight all of the data that you want and then copy to spreadsheet. Of course, you need to do this manually and if you're copying a lot of data, it can become quite tedious and time consuming.
The good thing is there's an easier alternative. If you want to learn how, simply read on.
How to easily get data out of web pages into spreadsheets in Chrome
For this, you will need to add the "Scraper" extension to Chrome.
After adding the Scraper extension, it won't add any icon to your browser's omnibar. Instead, it will modify your Chrome context menu and add another option.
So what's next? Just go to a site or web page with lists and even tables.
Highlight a portion of the data that you wish to copy to your spreadsheet.
Right-click on your highlighted data and then on the context menu, select "Scrape Similar".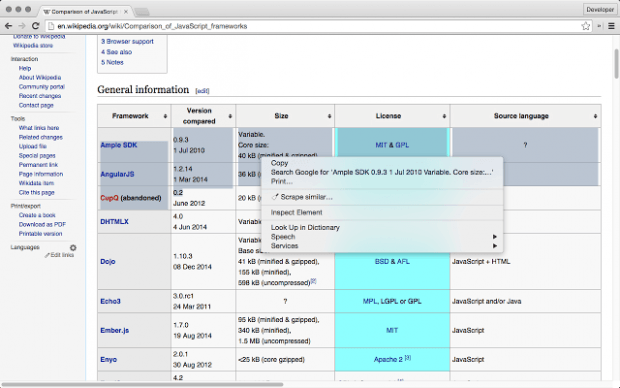 On the popup window that appears, check the data that you wish to copy to see if it's accurate.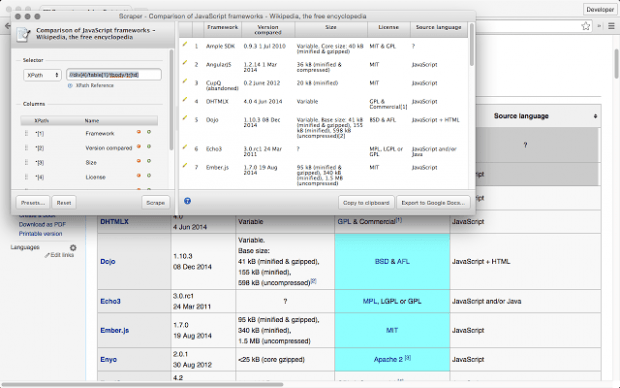 Once checked, you can either copy your data directly to clipboard and then paste it to Excel afterwards or directly export the data to Google Docs (Sheets). If you choose the latter, you may still be able to download and save the file to your computer as .xlsx, .tsv or .csv.
If you want, you may also check out this video for a more detailed example.
Related Posts